In this section:
---
This expertise is provided by Andreea Seritan, MD.
Many older adults have been through life changes and health issues that required adaptation and have great resilience and wisdom. These traits will help them get through another difficult time.
However, there are other challenges where we may have lost social connections and need to rebuild our activities and connections. It is very important to structure your day and seek the support you need, such as connecting with technology! Psychiatrist, geriatrician, and UCSF professor Andreea Seritan, MD, provides suggestions below for a healthy balanced day.
Tips for older adults
Maintain a daily routine. Structure is very important. Get up at the same time, get out of bed, get dressed, and face the day.
---
Start your day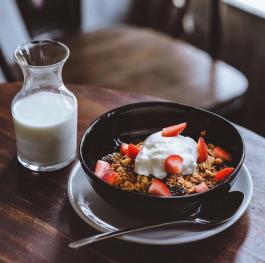 Start your day with a few stretches, yoga, or meditation. Mindfulness practice has been shown to reduce stress and anxiety, and has a series of beneficial health effects, including improving cognitive functioning in older adults.
Eat breakfast. The first meal of the day is important. It is also a chance to sit down and check in with your family, or if you live alone, to take an inventory of your physical and emotional state that day.
---
Find a time to exercise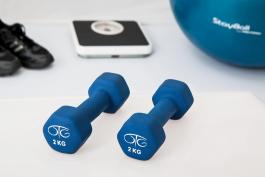 Regular exercise for at least 15-20 minutes a day is very important. A good way to make sure you do it is to call or text someone after you exercise to let them know you have done it. Choose a "virtual buddy" today.
If you own a stationary bike or treadmill, now is the time to dust these off.
If you have had physical therapy for an injury or other medical condition, you may still use the exercises the therapist prescribed.
If you have a pet who needs to be walked, you can still go out even during the "shelter in place" order. This will help you both!

 
---
Stay connected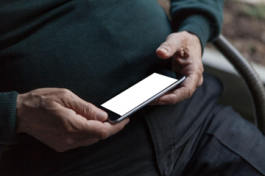 Researchers have shown that loneliness and social isolation increase older adults' risk of adverse health effects, depression, and even cognitive problems. Your doctors have been advocating the benefits of social activities and getting out of the house to socialize.
Using Facetime, Skype, or other video chat tools (or a phone call if video is not an option), set aside a regular time to check in with your family or friends if you weren't already doing so.
You can convert club or group meetings to video conference or phone conference calls. This is just as good as being in the same room. For example, book clubs, knitting or other craft clubs, woodwork classes, etc. can all be done online, using the camera in your phone, laptop, or tablet.
Do not let your preconceived notions of "I'm not good with technology" or "Technology is for younger people" deter you. That is not true! You can definitely learn a new skill at any age, and it is good for your brain to learn new things. Ask a friend or family member for help, or use tutorials you find online to learn how to do video conferences. For example, a group of older adults learned how to use Zoom and practice meditation together. They thought they couldn't do it, yet they managed, and felt a sense of accomplishment when they did (plus, they didn't miss their mindfulness class).
If you have a medical illness, you may already be a part of a social media group focused on that disease. This is an important social support strategy as the group may have lots of good advice for you. On the other hand, it is important to not focus exclusively on your medical illness, overshadowing other important things that can help you stay active and well at this time.
---
Start a new project that inspires you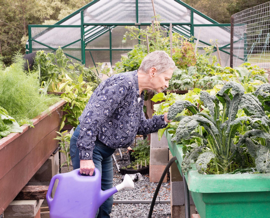 Creativity is very important for brain health. Now is a good time to complete projects you may have started long ago that fell by the wayside because you couldn't find the time to focus on them. With a calendar empty of most in-person commitments, you will find yourself with a lot of time on your hands. You can organize photos, make a scrapbook, take up or practice your drawing, knitting, or building objects.
Stay active intellectually. There are many ways to do so besides reading. Internet searches help activate many parts of your brain (but please limit the time you spend on the news). You can play chess, go, sudoku, do crossword puzzles, or other games such as Words with Friends. Or you can learn a new language, using apps such as:
For those who are still working and may not be used to telecommuting, we recommend setting aside a quiet space and maintaining the same routine, as if you were in the office. Sit at your desk (not in your pajamas) and get up and stretch or walk around every hour. (You can set a timer on your computer to help you do so.) Remember, cutting the commute means you are more productive, but working from home can also become "seamless," in that you never stop. You should set a start and stop time, with clear lunch or coffee breaks.
---
Take extra care of your mental health and get enough sleep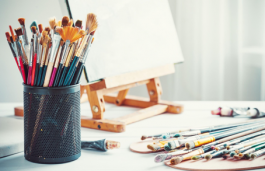 For those with a history of anxiety and/or depression, if you feel the familiar symptoms coming back, first call your doctor and ask for advice. Many doctors' offices may offer video visits at this time. Another way to try to prevent the return of anxiety or depression is to do one of two things (or both) every day:
Choose an activity that is pleasurable: Call a friend or family member, go out into the backyard, listen to the birds, take photos of a wonderful sunset)
Choose an activity that involves mastery: Learn a new skill (such as doing video conferences, finishing a crossword puzzle, or learning 10 new words in a foreign language) and take a moment to celebrate the accomplishment. Remind yourself that you are learning new things and this keeps your brain healthy.
Last but not least, sleep hygiene - setting and maintaining good sleep habits -  is very important.