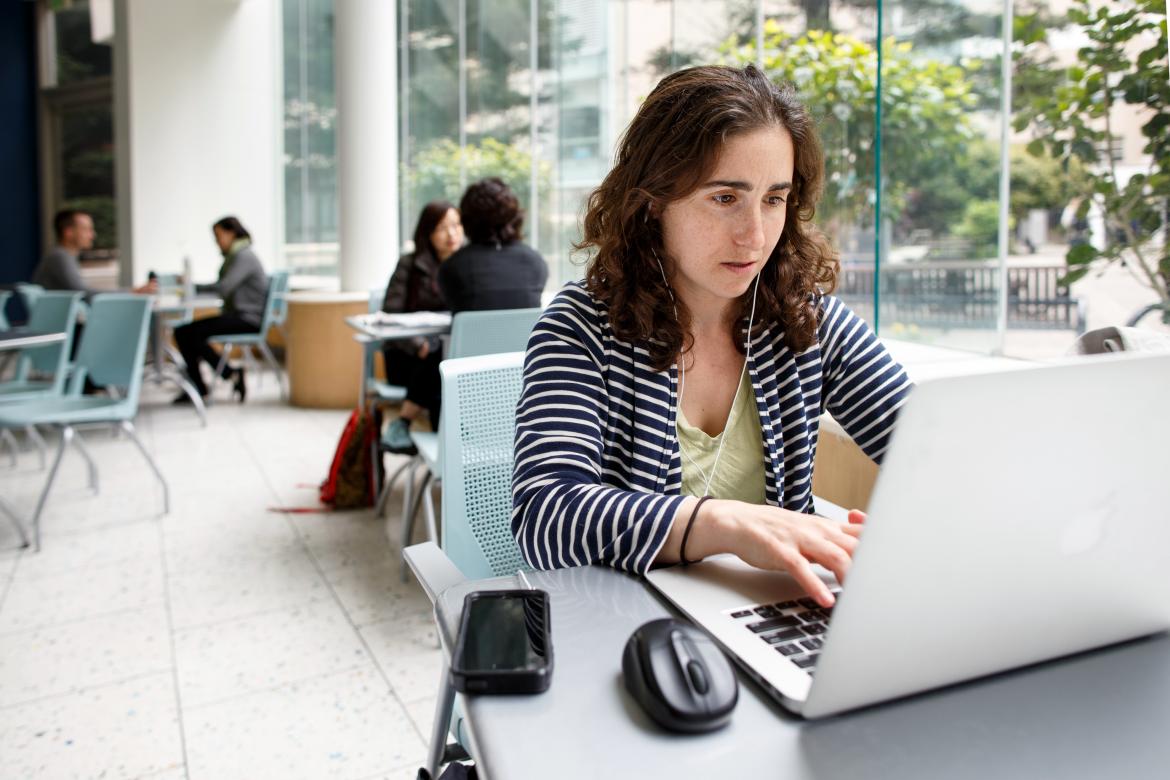 The Department of Psychiatry and Behavioral Sciences has a strong presence in all four years of the UCSF medical school curriculum. At UCSF, nearly 10% of students choose psychiatry as a career each year, higher than the national average. The Department of Psychiatry and Behavioral Sciences Medical Student Education (MSE) Program coordinates:
Required and elective medical school courses
Elective courses for visiting students interested in the UCSF Psychiatry Residency Training Program
Medical student career advising
Teaching faculty recruitment and development
 
Contacts
Kewchang Lee, MD, Psychiatry Clerkship Program Director
Tina Tai, Psychiatry Clerkship Program Administrator
Medical Student Education
Department of Psychiatry and Behavioral Sciences
University of California, San Francisco
675 18th St., Box 3136
San Francisco, CA 94143
Fax: (415) 476-7722
Information for visiting students
Fourth-year clinical electives are offered to qualified students enrolled in U.S. and Canadian medical schools through a competitive process. Please visit the School of Medicine Visiting Students website for eligibility requirements and application forms.
Teaching opportunities
There are teaching opportunities for volunteer and paid faculty in modalities such as preceptorships and small group teaching. To learn about opportunities to teach in the Department of Psychiatry and Behavioral Sciences, please contact Vice Chair for Education Descartes Li, MD.
For current faculty members, the School of Medicine Academy of Medical Educators provides resources on improving your teaching skills and other faculty development opportunities.
Information for premedical students interested in psychiatry
Psychiatry is a medical specialty, so psychiatric training follows general medical training. The most common path that people take is to complete a baccalaureate (college) degree and then apply to medical school for their MD degree (or osteopathic medical school for a DO degree). During the four years of medical school, all students do clinical rotations in many different specialties (e.g., Family Medicine, General Surgery, Internal Medicine, Obstetrics and Gynecology, Pediatrics, Psychiatry). At the end of medical school, students choose a specialty career path and apply to residency programs in that specialty.
For more information about becoming a psychiatrist, please visit the American Psychiatric Association website.
Medical student courses and activities
Required courses
Psychiatry has an essential role in the UCSF Bridges Curriculum, which is an integrated curriculum across all four years of the MD program at UCSF.
The Department of Psychiatry and Behavioral Sciences has a leading role in the following courses:
Brain, Mind, and Behavior: An interdisciplinary, pre-clerkship course covering basic neurosciences, neuroanatomy, neurology, pharmacology, and psychiatry topics.
Clinical Psychiatry Clerkship: This is has several formats. One is a traditional four-week core inpatient or consultation rotation with a half-day rotation in an ambulatory setting. UCSF also offers longitudinal clerkships at Kaiser Oakland (KLIC) with a modified version at Zuckerberg San Francisco General Hospital and Trauma Center (model SFGH) and the San Francisco VA Medical Center (VALOR). Clerkship sites are Langley Porter Psychiatric Hospital, Zuckerberg San Francisco General Hospital and Trauma Center, San Francisco Veterans Medical Center, and UCSF Fresno.
 
Elective courses
Our department sponsors a wide range of pre-clinical and clinical electives throughout all years of medical school.
Course catalog
More detailed information for both required and elective courses can be found at meded.ucsf.edu.
Student interest groups
Psychiatry Interest Group
Brain Interest Group