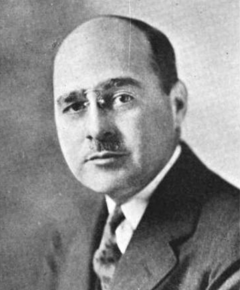 The J. Elliot Royer Award was established in 1962 by late Oakland physician J. Elliot Royer, MD, as a bequest in his will to recognize those active in the medical field in San Francisco, Alameda or Contra Costa counties that have made the most significant contribution to the advancement of psychiatry or neurology during the year. His will specified the eligibility criteria, selection process, and amount of the annual award, which alternates each year between neurology and psychiatry.
 
Selection criteria 
The award for academic excellence is judged by:
Record of high-impact scholarly contributions to the field of psychiatry
University service
Community service
Regional, national, or international prominence
 
The award for community excellence is judged by:
Evidence of service to the local, state or national community
Evidence of teaching excellence
Evidence of original, creative contributions to the field
The general esteem and aspect of the candidate's peers as a role model and mentor to others in the field
 
Previous recipients of the J. Elliot Royer Award in Psychiatry
From 1963-1999, one psychiatrist was chosen to receive the award biennially. In 2000, the award was expanded to recognize two psychiatrists each cycle, one academic and one community-based practitioner.
About J. Elliot Royer, MD
Dr. J. Elliot Royer, born in Missouri in October 1881, greatly contributed to humanity's early knowledge of neurological diseases through his work, both in America and abroad.
He received his MD from University Medical College in Kansas City, MO in 1907, followed by postgraduate work on "nervous and mental diseases" at the New York Postgraduate Medical School (now known as the New York University School of Medicine), the University of Berlin, and University of Munich.
From 1909 to 1913, Royer served as professor and department head of neurology at the Kansas City Post-Graduate Medical College, before becoming a member of the International Medical Congress in London. Following the outbreak of World War I in 1914, Royer provided neurological services for wounded Allied soldiers in London as a resident physician at the National Hospital for the Paralyzed and Epileptic and as a volunteer physician at King George Military Hospital. 
In 1916, Royer returned to America and settled in Chicago. He worked there as a professor of neurology in the University of Illinois at Chicago and also maintained a private practice as "a consulting nerve specialist." Later, he was appointed by President Woodrow Wilson to lecture medical officers on war psychoses and traumatic brain injuries. In the early 1930s, Royer moved to the Bay Area, where he maintained a private practice until his passing in 1962.