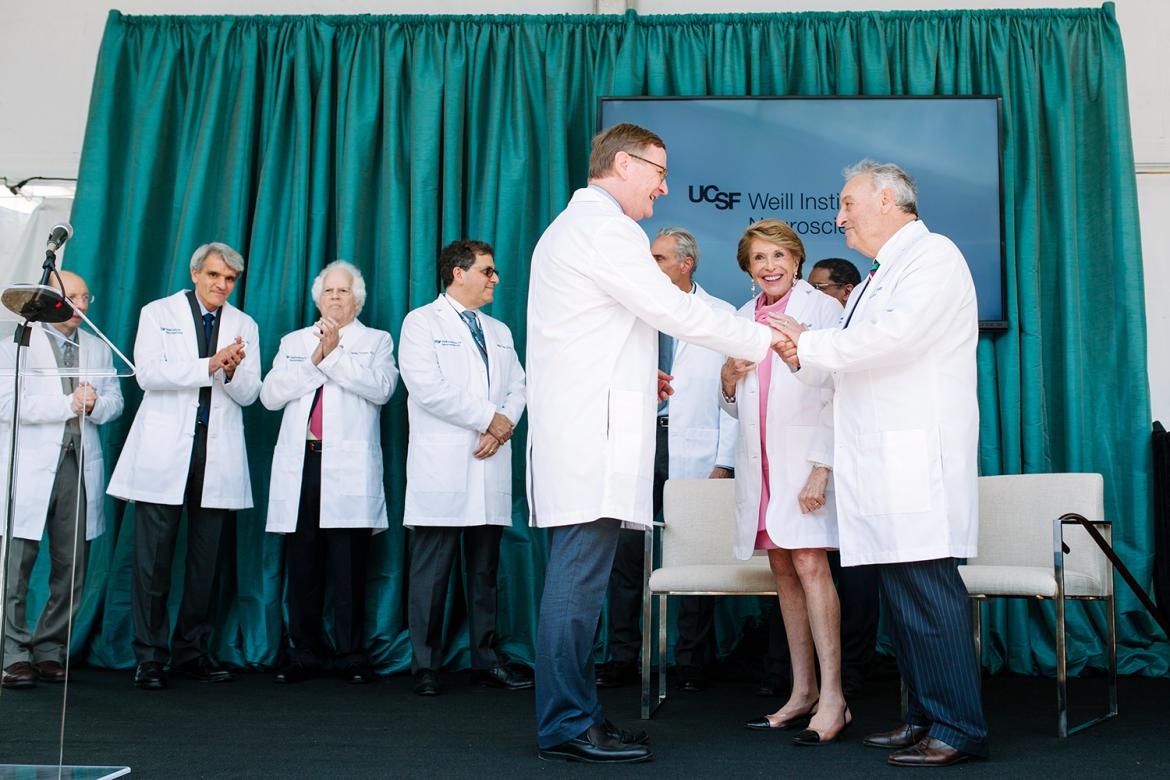 The UCSF Weill Institute for Neurosciences has named the first recipients of the UCSF Weill Innovation and Scholar Awards as part of the institute's goal to support high-risk, high-reward research.
The highly competitive selection process concluded with nine Innovation Awards and six Scholar Awards being granted by the new UC San Francisco institute, made possible by the $185 million gift from Joan and Sanford I. "Sandy" Weill, announced in April.
The gift, one of the largest ever made to support the neurosciences in the United States, funded several programs, including the UCSF Weill Fellows program to offer crucial financial support to PhD students in UCSF's Neuroscience Graduate Program and an annual neuroscience symposium that will alternate between Weill Cornell and UCSF.
The first program launched is the UCSF Weill Innovation Fund, which supports high-risk, high-reward research projects aimed at finding new treatments for neurological and psychiatric diseases and disorders.
"It's critical to invest in early-stage research that could reap huge rewards for accelerating progress against brain diseases," said Stephen L. Hauser, MD, director of the UCSF Weill Institute for Neurosciences and the Robert A. Fishman Distinguished Professor in Neurology. "The Weill Innovation Fund aims to assist our most outstanding scientists so that they can pursue audacious research goals that may be too exploratory to find support from traditional funding sources."
Each of the nine UCSF Weill Innovation Award recipients received $150,000 – funding that will continue for three years, dependent on milestone attainment each year. The UCSF Weill Scholar Award recipients each received $100,000.
The awards competition was competitive, with 46 applications for the Innovation Awards and 24 Scholar applications. The recipients were selected by the UCSF Weill Institute Steering Committee, which includes the Weills, UCSF leadership, and three Review Committee Chairs – Ying-Hui Fu, PhD; Lily Jan, PhD; and Kristine Yaffe, MD.
Gunaydin, Kheirbek, Sanders, and von Zastrow selected for awards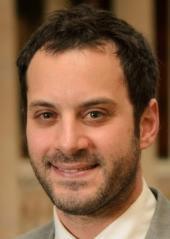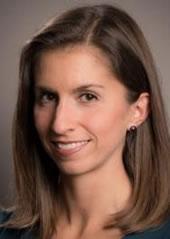 Lisa Gunaydin, PhD, received an Innovation Award for her project titled "Biomarkers for Susceptibility and Resilience in Anxiety and Compulsive Behaviors." Using a mouse model of obsessive-compulsive disorder (OCD), her team will take an interdisciplinary approach to discover new biological clues, or biomarkers, for anxiety and compulsive behavior. This work has the potential to not only uncover why some individuals appear to be more susceptible or resilient to developing anxiety disorders, but also provide a rich set of targets upon which to develop novel drugs and treatments.
Mazen A. Kheirbek, PhD, was named as one of the six UCSF Weill Scholar Award recipients for his proposal, "Illuminating Novel Targets for the Treatment of Mood and Anxiety Disorders." Kheirbek's research primarily focuses on delineating the circuit mechanisms underlying psychiatric diseases in order to develop better therapies. On this project, he will seek to identify the cell types and neurological circuits that link mood and anxiety disorders to the reduction in the volume of the hippocampus, a region of the brain thought to be the center of emotion and memory.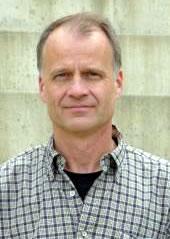 Stephan Sanders, PhD, BMBS, (along with the Department of Neurology's Riley Bove, MD, and Kate Rankin, PhD) received an Innovation Award for "Developing the Neuropsychiatry Clinics of the Future." With the understanding that access to relevant, up-to-date, and accurate clinical information is vital to treating patients and advancing research, this project will develop a state-of-the-art neuropsychiatric clinic. The clinic will include an informatics system that simplifies data input, integrates pre-existing databases, and develops easy-to-use dashboards customized for clinical and research use. By doing so, the new clinic will give patients, clinicians, and researchers access to a diverse set of information on which to base clinical decisions.
Mark von Zastrow, MD, PhD, (along with Nevan Krogan, PhD, of the Department of Cellular Molecular Pharmacology and Brian Shoichet, PhD, from the Department of Pharmaceutical Chemistry) also received an Innovation Award for their project, "Probing the Pathways of Pain and Addiction With a New Therapeutic Lead." The development of effective drugs to treat pain launched the modern pharmaceutical era. Opioid analgesics, which is a category of drugs containing morphine and codeine, has enabled surgical interventions and brought relief to hundreds of millions of patients; however, most are fraught which adverse side-effects and have profound addictive liabilities. The group's project will use an innovative multi-faceted approach to explore potential new analgesics with fewer adverse side effects.
Other recipients
Innovation Awards
Scholar Awards
---
About UCSF Psychiatry
The UCSF Department of Psychiatry and the Langley Porter Psychiatric Institute are among the nation's foremost resources in the fields of child, adolescent, adult, and geriatric mental health. Together they constitute one of the largest departments in the UCSF School of Medicine and the UCSF Weill Institute for Neurosciences, with a mission focused on research (basic, translational, clinical), teaching, patient care, and public service.
UCSF Psychiatry conducts its clinical, educational, and research efforts at a variety of locations in Northern California, including UCSF campuses at Parnassus Heights, Mission Bay, and Laurel Heights, the UCSF Medical Center at Mt. Zion, Zuckerberg San Francisco General Hospital and Trauma Center, the San Francisco VA Health Care System, and UCSF Fresno.
About the UCSF Weill Institute for Neurosciences
The UCSF Weill Institute for Neurosciences, established by the extraordinary generosity of Joan and Sanford I. "Sandy" Weill, brings together world-class researchers with top-ranked physicians to solve some of the most complex challenges in the human brain.
The UCSF Weill Institute leverages UCSF's unrivaled bench-to-bedside excellence in the neurosciences. It unites three UCSF departments—Neurology, Psychiatry, and Neurological Surgery—that are highly esteemed for both patient care and research, as well as the Neuroscience Graduate Program, a cross-disciplinary alliance of nearly 100 UCSF faculty members from 15 basic-science departments, as well as the UCSF Institute for Neurodegenerative Diseases, a multidisciplinary research center focused on finding effective treatments for Alzheimer's disease, frontotemporal dementia, Parkinson's disease, and other neurodegenerative disorders.
About UCSF
UC San Francisco (UCSF) is a leading university dedicated to promoting health worldwide through advanced biomedical research, graduate-level education in the life sciences and health professions, and excellence in patient care. It includes top-ranked graduate schools of dentistry, medicine, nursing and pharmacy; a graduate division with nationally renowned programs in basic, biomedical, translational and population sciences; and a preeminent biomedical research enterprise. It also includes UCSF Health, which comprises two top-ranked hospitals, UCSF Medical Center and UCSF Benioff Children's Hospital San Francisco, and other partner and affiliated hospitals and healthcare providers throughout the Bay Area.