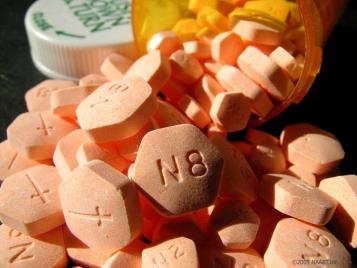 The Department of Psychiatry's Office-Based Buprenorphine Induction Clinic (OBIC) was featured in the December 2016 issue of Mother Jones magazine as "a drug treatment center that actually works." 
Located in San Francisco's SOMA neighborhood, OBIC provides treatment for people with opioid use disorder by inducting them onto buprenorphine – an FDA-approved medication that curbs the cravings for heroin and opiate pain medications – and then links them with a local primary care clinic. At those clinics, a buprenorphine-trained primary care provider can also take on the role of prescribing the patient's buprenorphine, folding the opioid use disorder care into the patient's larger primary care treatment.
OBIC is just one of the treatment programs run by the Division of Substance Abuse and Addiction Medicine at Zuckerberg San Francisco General Hospital and Trauma Center, and is operated in conjunction with the San Francisco Department of Public Health's Behavioral Health Services.
In the words of report Julia Lurie, OBIC is
...one of a handful of programs around the country that provides buprenorphine to "safety net" residents—those without private insurance. The program...does the hand-holding that the drug requires at the beginning – watching patients take the medication, testing for other drugs the patient is using, and providing counseling. After patients are stable for a few weeks or months – off heroin or painkillers and onto the right dose of buprenorphine – the clinic transfers the patient to a nearby primary care provider. The program, which treats about 200 new patients per year, has become a model for clinics across the country. Public health officials from across the world, from Portland to New York to Japan, regularly come to observe.
 
When it comes to making opioid treatment available, "San Francisco probably does it better than anybody," says David Kan, an addiction psychiatrist and president of the California Society of Addiction Medicine.
The entire article is available on the Mother Jones website.
---
About UCSF Psychiatry
The UCSF Department of Psychiatry and the Langley Porter Psychiatric Institute are among the nation's foremost resources in the fields of child, adolescent, adult, and geriatric mental health. Together they constitute one of the largest departments in the UCSF School of Medicine and the UCSF Weill Institute for Neurosciences, with a mission focused on research (basic, translational, clinical), teaching, patient care and public service.
UCSF Psychiatry conducts its clinical, educational and research efforts at a variety of locations in Northern California, including UCSF campuses at Parnassus Heights, Mission Bay and Laurel Heights, UCSF Medical Center, UCSF Benioff Children's Hospitals, Zuckerberg San Francisco General Hospital and Trauma Center, the San Francisco VA Health Care System and UCSF Fresno.
About UCSF
UC San Francisco (UCSF) is a leading university dedicated to promoting health worldwide through advanced biomedical research, graduate-level education in the life sciences and health professions, and excellence in patient care. It includes top-ranked graduate schools of dentistry, medicine, nursing and pharmacy; a graduate division with nationally renowned programs in basic, biomedical, translational and population sciences; and a preeminent biomedical research enterprise. It also includes UCSF Health, which comprises top-ranked hospitals – UCSF Medical Center and UCSF Benioff Children's Hospitals in San Francisco and Oakland – and other partner and affiliated hospitals and healthcare providers throughout the Bay Area.