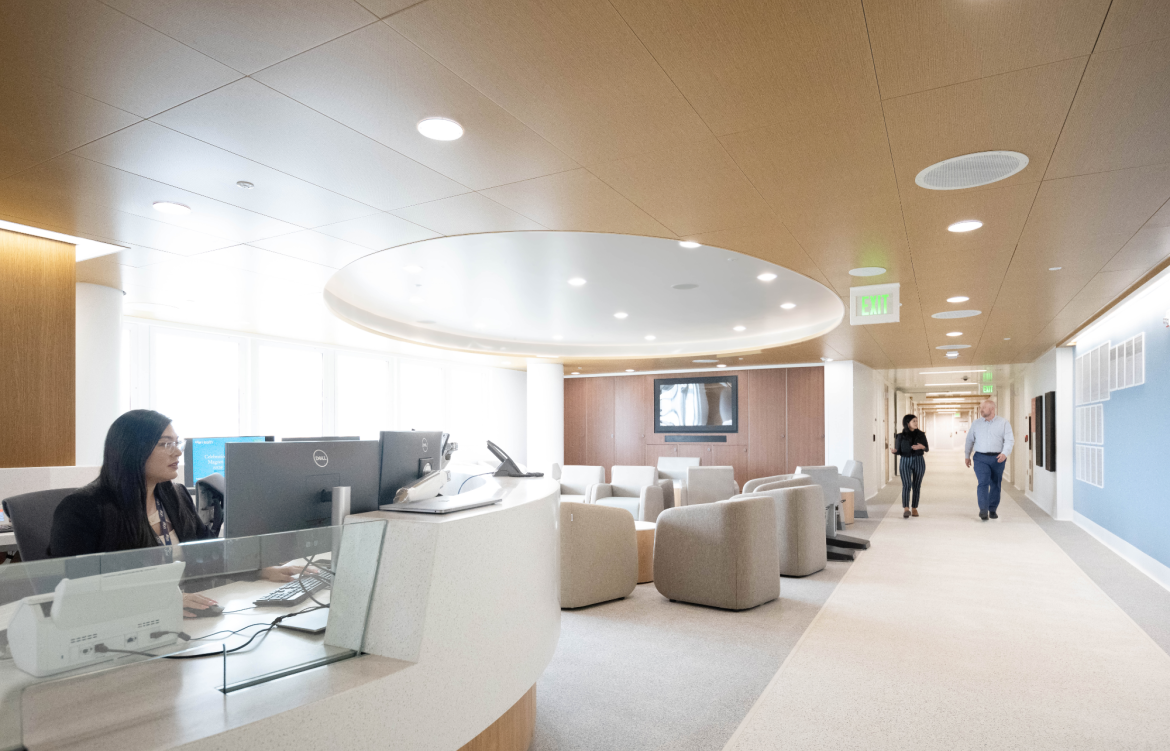 UCSF Langley Porter Psychiatric Hospital will welcome patients to a new space on August 19 in UCSF Mount Zion Medical Center. The new facility replaces Langley Porter's current location for services and programs, which opened in 1943 at Parnassus Heights as California's first modern neuropsychiatric institute.
Now located at 1600 Divisadero St., the airy, light-filled facility is designed to provide a healing environment and improved experience for both patients and their families while offering the highest-quality inpatient care for mental health. The state-of-the-art space will expand from 22 beds in the current hospital to 30, with additional design improvements that allow the hospital to serve 40% more patients overall.
The new hospital will offer 24-hour medical, psychological, and other consultative care for adults with severe psychiatric conditions. It also will provide a partial hospitalization program with 5 hours of care per day, including individual therapy, medication management, mindfulness, and behavioral therapy, for patients who need a high level of care while maintaining other elements of their daily lives. An intensive, 3-hour-per-day outpatient program offers coping skills and symptoms management over a six-to-eight- week period for patients with less severe conditions.
The hospital complements UCSF Health's behavioral and mental health outpatient clinics for adults and children, which relocated from Parnassus Heights to the UCSF Nancy Friend Pritzker Psychiatry Building at Mission Bay last year.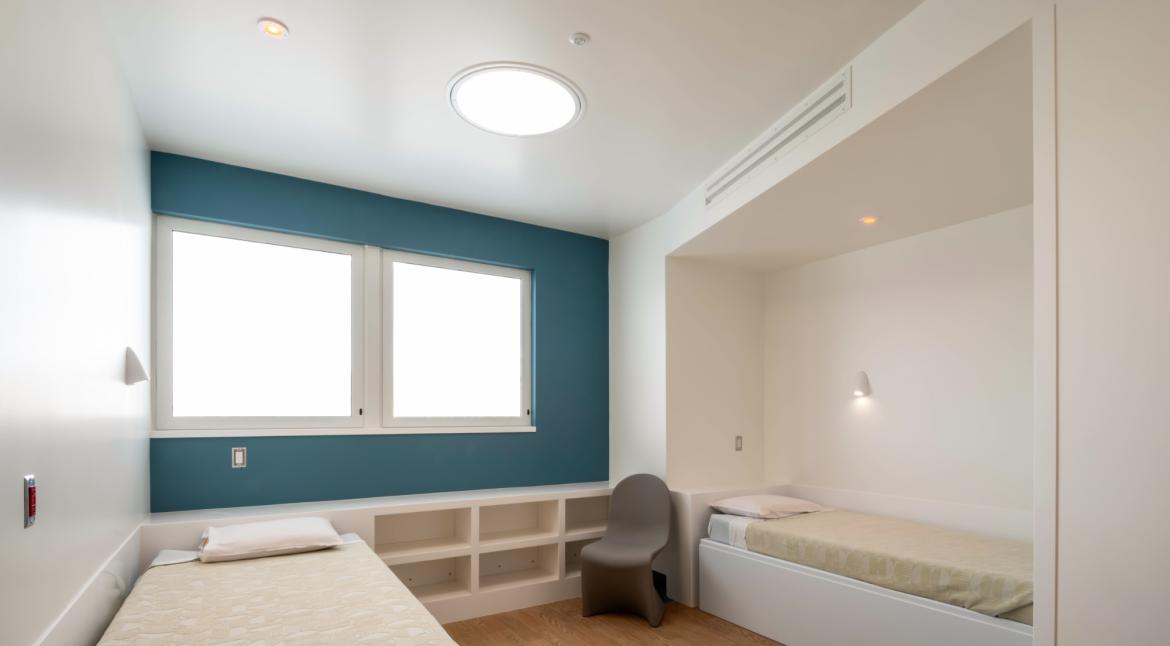 A growing need for psychiatric care
Langley Porter is renowned for research to advance medical understanding and treatment in psychiatry and is recognized among the best programs in the nation for psychiatric care by U.S. News & World Report's Best Hospitals Rankings. Together, the Langley Porter specialty hospital and outpatient clinics provide more than 49,000 patient visits per year, offering individualized, compassionate behavioral health care for patients across their lifespan.
In California, 1 in 7 adults experienced a mental, behavioral, or emotional disorder in 2019, and 1 in 26 suffered from a serious mental illness, according to a report by the California Health Care Foundation. The report found that the number of psychiatric inpatients almost doubled in the prior decade.
That has only increased since the pandemic, according to Matthew W. State, MD, PhD, chair of the UCSF Department of Psychiatry and Behavioral Sciences, senior vice president for behavioral health at UCSF Health, and president of UCSF Langley Porter Psychiatric Hospital.
"There is a critical need for mental health services in our community, and this new hospital represents an important step in our ongoing efforts to expand access to the full range of behavioral health services," said State, who is the Oberndorf Family Distinguished Professor of Psychiatry and a member of the UCSF Weill Institute for Neurosciences. "This new facility will better support our clinicians and staff in providing the most advanced care to patients suffering from serious psychiatric conditions."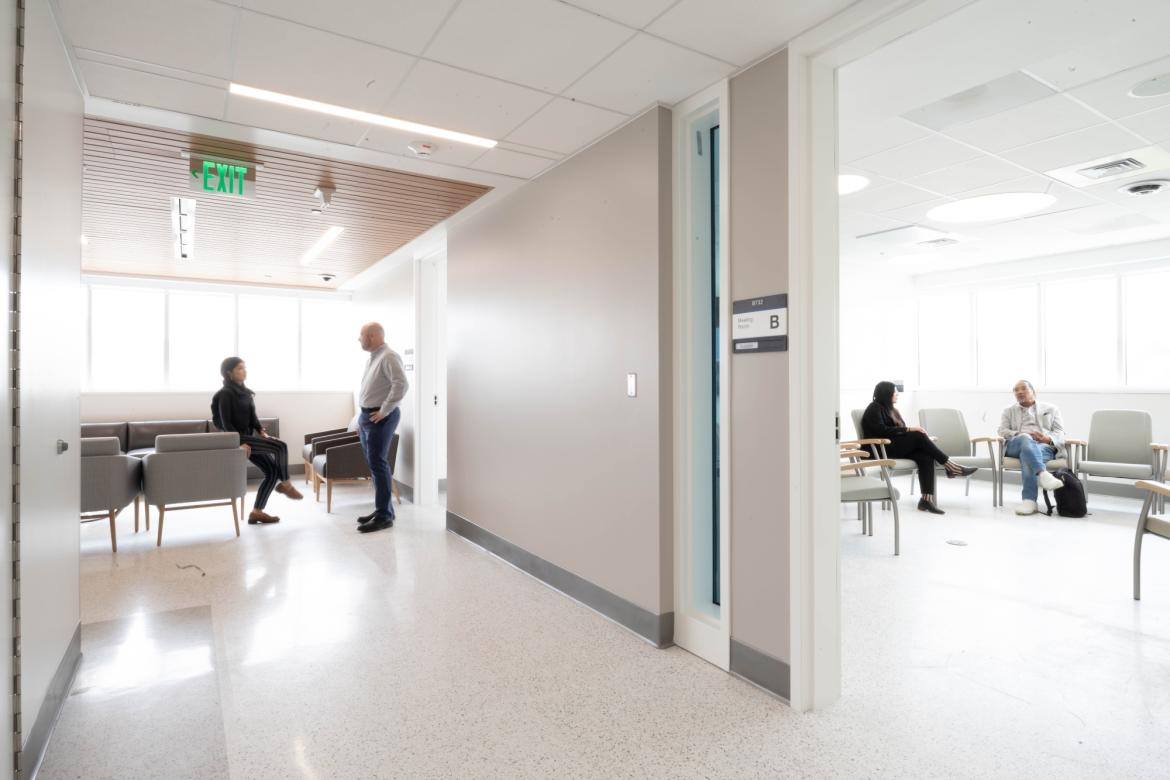 Innovative solutions to transform behavioral health
Over the past decade, UCSF Health has made an unparalleled commitment to modernizing, expanding, and integrating mental health facilities across its health care network. This includes opening the Nancy Friend Pritzker Psychiatry Building for outpatient services and clinical research. It has also strengthened the integration with UCSF's world-class neuroscience in the UCSF Joan and Sanford I. Weill Neurosciences Building at Mission Bay.
UCSF Health also has established a new pediatric behavioral health center at UCSF Benioff Children's Hospital Oakland, as well as a resource portal for pediatricians that aims to bring early mental health diagnoses and interventions to children throughout Northern California.
"The new UCSF Langley Porter Psychiatric Hospital strengthens our ongoing work to transform the field of behavioral health," said Suresh Gunasekaran, president and chief executive officer of UCSF Health. "UCSF Health is home to some of the best clinicians and staff in behavioral health, and we are excited this facility matches their standard of excellence."
Following the Langley Porter move, construction will begin on a new hospital for the UCSF Helen Diller Medical Center at Parnassus Heights, which is scheduled to open in 2030 on the site of the former Langley Porter hospital.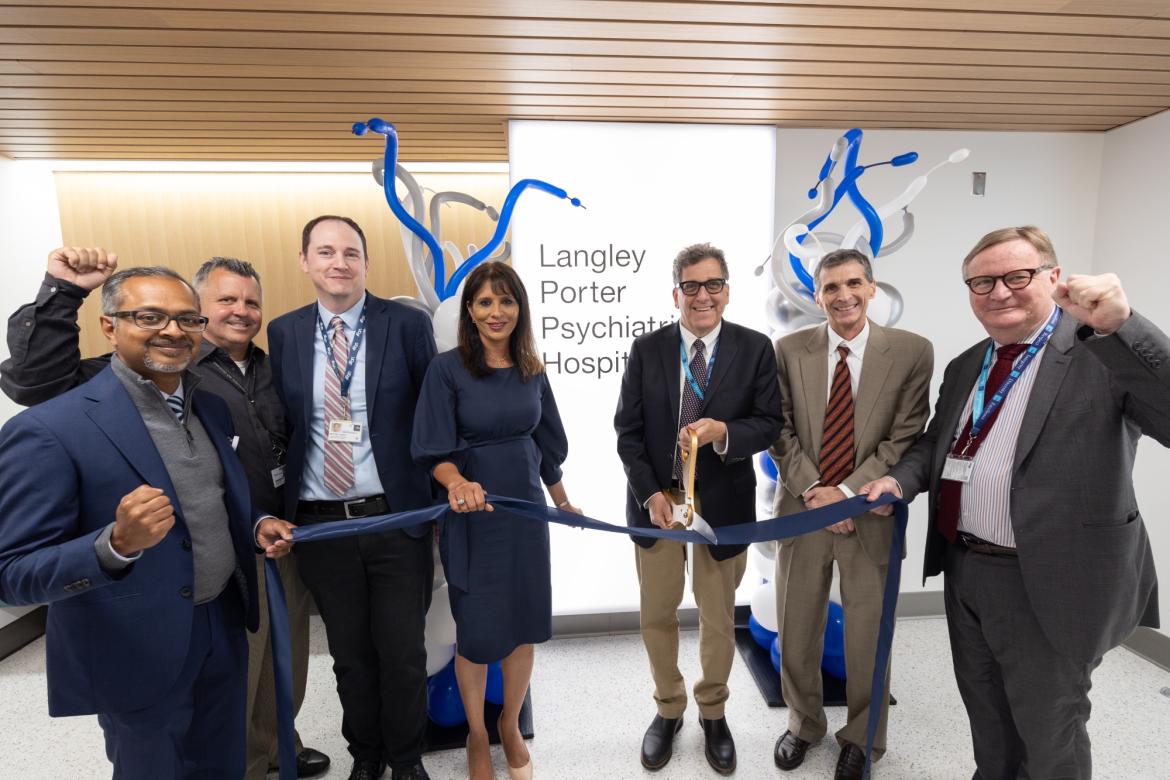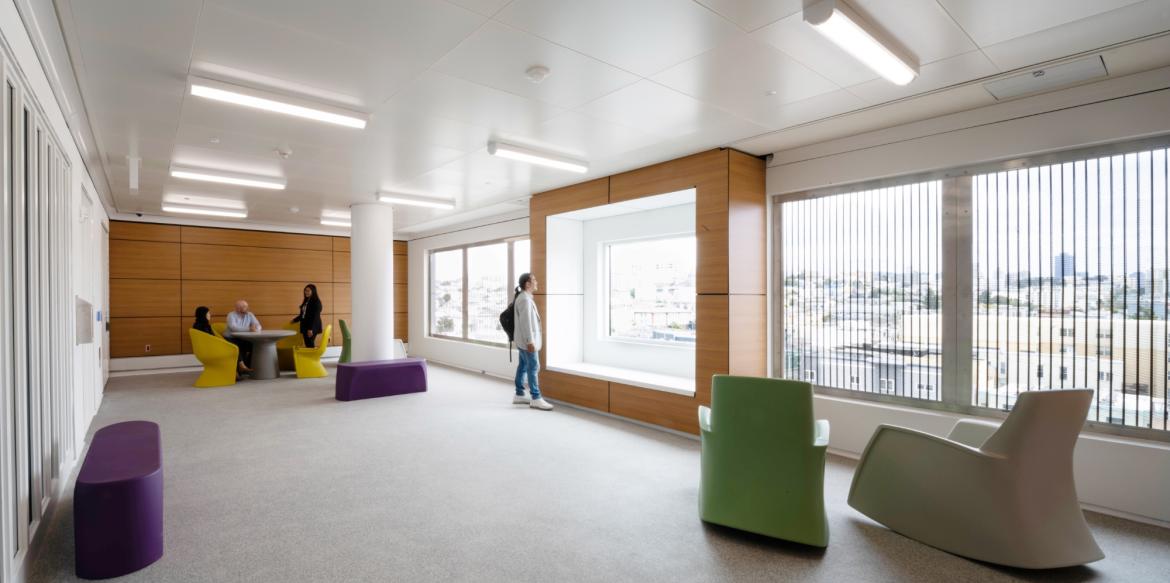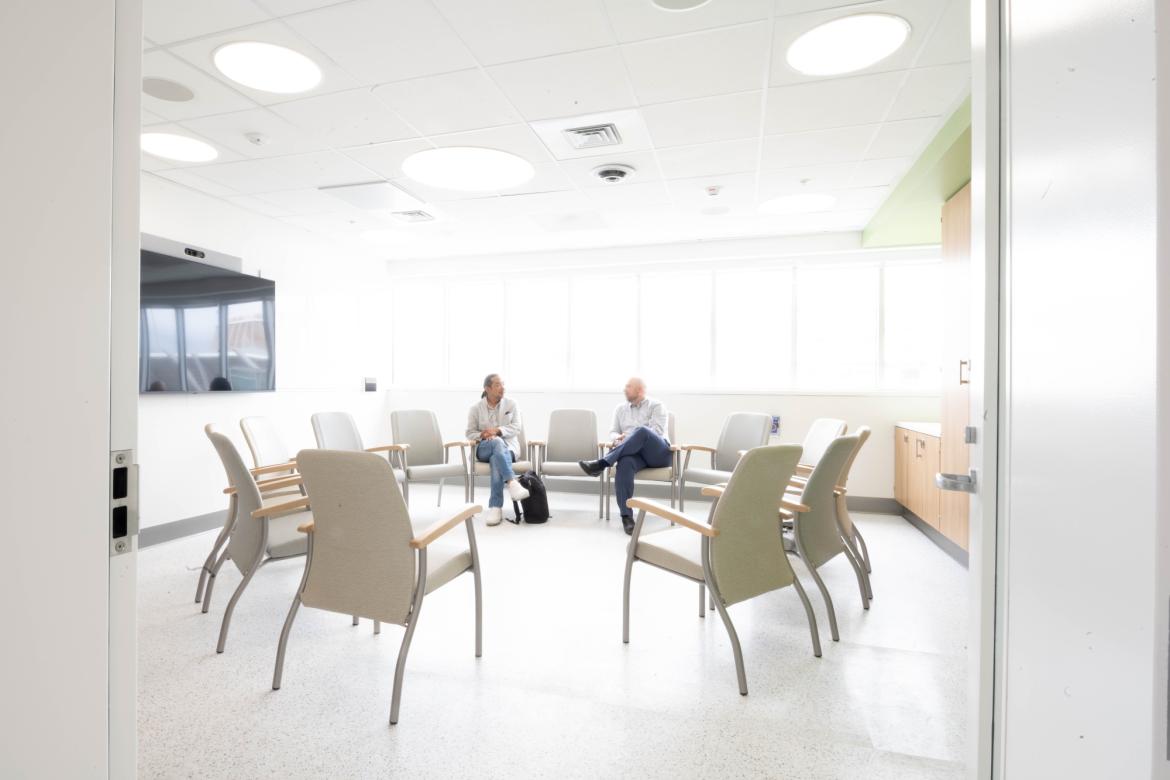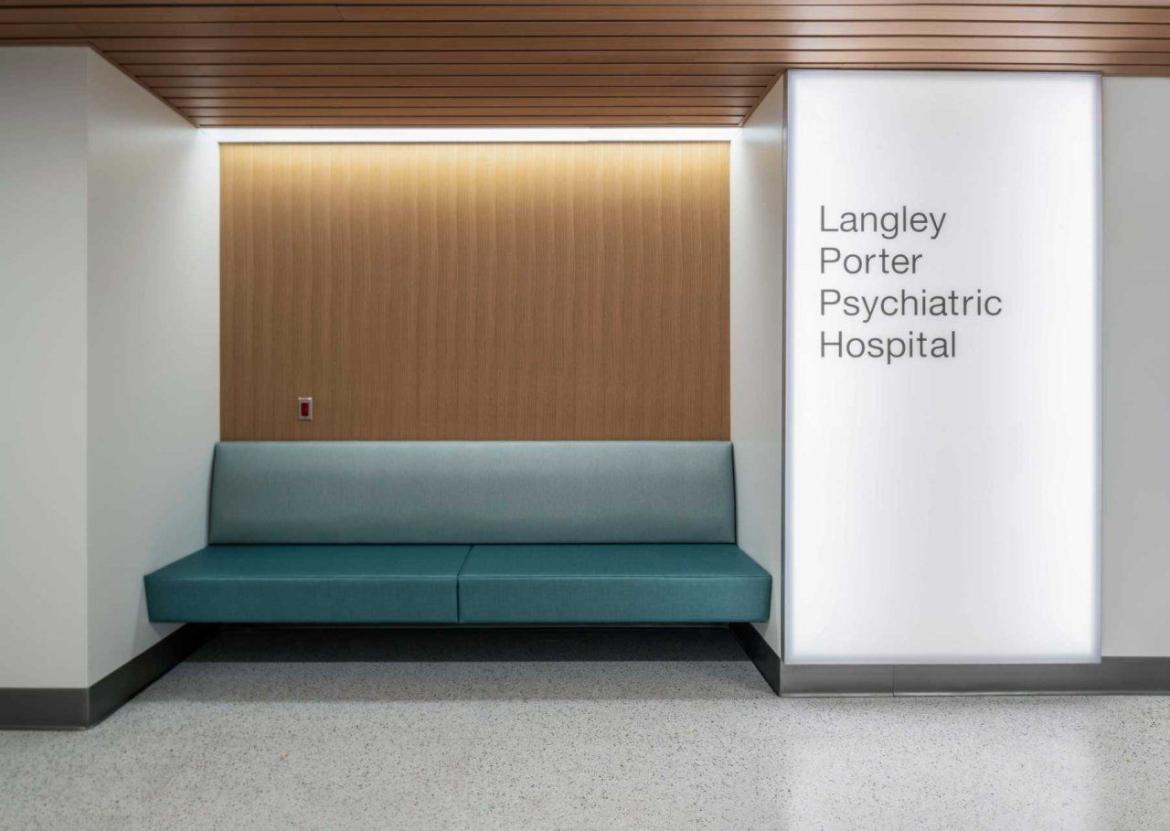 ---
About UCSF Psychiatry and Behavioral Sciences
The UCSF Department of Psychiatry and Behavioral Sciences and the Langley Porter Psychiatric Institute are among the nation's foremost resources in the fields of child, adolescent, adult, and geriatric mental health. Together they constitute one of the largest departments in the UCSF School of Medicine and the UCSF Weill Institute for Neurosciences, with a mission focused on research (basic, translational, clinical), teaching, patient care, and public service.
UCSF Psychiatry and Behavioral Sciences conducts its clinical, educational, and research efforts at a variety of locations in Northern California, including the UCSF Nancy Friend Pritzker Psychiatry Building; UCSF Langley Porter Psychiatric Hospital; UCSF Medical Centers at Parnassus Heights, Mission Bay, and Mount Zion; UCSF Benioff Children's Hospitals in San Francisco and Oakland; Zuckerberg San Francisco General Hospital and Trauma Center; the San Francisco VA Health Care System; UCSF Fresno; and numerous community-based sites around the San Francisco Bay Area.
About the UCSF Weill Institute for Neurosciences
The UCSF Weill Institute for Neurosciences, established by the extraordinary generosity of Joan and Sanford I. "Sandy" Weill, brings together world-class researchers with top-ranked physicians to solve some of the most complex challenges in the human brain.
The UCSF Weill Institute leverages UCSF's unrivaled bench-to-bedside excellence in the neurosciences. It unites three UCSF departments—Psychiatry and Behavioral Sciences, Neurology, and Neurological Surgery—that are highly esteemed for both patient care and research, as well as the Neuroscience Graduate Program, a cross-disciplinary alliance of nearly 100 UCSF faculty members from 15 basic-science departments, as well as the UCSF Institute for Neurodegenerative Diseases, a multidisciplinary research center focused on finding effective treatments for Alzheimer's disease, frontotemporal dementia, Parkinson's disease, and other neurodegenerative disorders.
About UCSF
The University of California, San Francisco (UCSF) is exclusively focused on the health sciences and is dedicated to promoting health worldwide through advanced biomedical research, graduate-level education in the life sciences and health professions, and excellence in patient care. UCSF Health, which serves as UCSF's primary academic medical center, includes top-ranked specialty hospitals and other clinical programs, and has affiliations throughout the Bay Area.