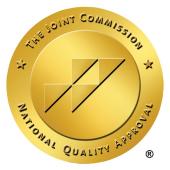 Founded in 1941 as California's first neuropsychiatric institute, UCSF Langley Porter Psychiatric Hospital and Clinics (LPPHC) consists of an adult inpatient unit, an adult partial hospitalization program, an adult intensive outpatient program, and adult/child outpatient services accounting for nearly 48,000 visits per year. It is located next to the UCSF Helen Diller Medical Center at Parnassus Heights.
LPPHC is administered by the UCSF Department of Psychiatry and Behavioral Sciences. Together, they constitute one of the largest units in the UCSF School of Medicine and the UCSF Weill Institute for Neurosciences, with a mission focused on research (basic, translational and clinical), teaching, patient care, and public service.
Our faculty and staff members are recognized for their leadership roles in comprehensive and compassionate patient care, pioneering research, excellence in training the next generation of leaders, advancing public policy to advance mental health, and commitment to diversity. We are dedicated to advancing mental health across the lifespan for the people of the Bay Area and northern California.
Making an appointment
If you are interested in obtaining treatment for yourself or a loved one, please use the online LPPHC Patient Treatment Request Portal to request an appointment.
IF YOU ARE EXPERIENCING A LIFE-THREATENING MENTAL HEALTH EMERGENCY, PLEASE CALL 911 OR GO TO THE NEAREST EMERGENCY ROOM.
Intake and treatment
Our online Patient Treatment Request Portal will allow you to provide our intake team with information about your current condition, requested information, and insurance information. You may be then scheduled for an appointment or placed on a waiting list, depending on availability.
Your initial intake appointment will be with a UCSF psychiatric resident or psychology fellow, who may or may not be your primary clinician during your treatment. Our trainees are in the final stages of their training and are supervised by our experienced faculty members.
Building visitor restrictions due to COVID-19
Our top priority during the COVID-19 pandemic is to ensure the health and safety of the entire UCSF community, including patients and visitors. The rules for visiting patients at UCSF can change at any time, depending on what's happening with the pandemic and on government health orders. Please check the UCSF Health Visitor Restrictions page for the latest information about visiting Langley Porter Psychiatric Hospital and Clinics (and other UCSF Health facilities).
Location
401 Parnassus Avenue
San Francisco, CA 94143