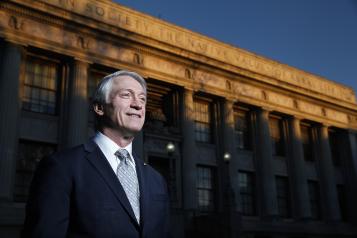 Stephen Hinshaw, PhD
, the department's Vice Chair for Psychology and a professor at both UC Berkeley and UCSF, has been named as the 2015 recipient of the
Society for a Science of Clinical Psychology (SSCP)
's Distinguished Scientist Award.
Awarded annually since 1971, the award recognizes distinguished contributions with respect to the science of clinical psychology worldwide.
Past SSCP Distinguished Scientists
include Paul Meehl, Albert Bandura and Hans Eysenck.
Hinshaw will receive his award during the opening ceremony of the Association for Psychological Science's 27
th
Annual Convention next May in New York, at which he will give a keynote presentation.
SSCP was established in 1966 to affirm and continue to promote the integration of the scientist and the practitioner in training, research, and applied endeavors. Its members represent a diversity of interests and theoretical orientations across clinical psychology. The common bond of the membership is a commitment to empirical research and the ideal that scientific principles should play a role in training, practice, and establishing public policy for health and mental health concerns.