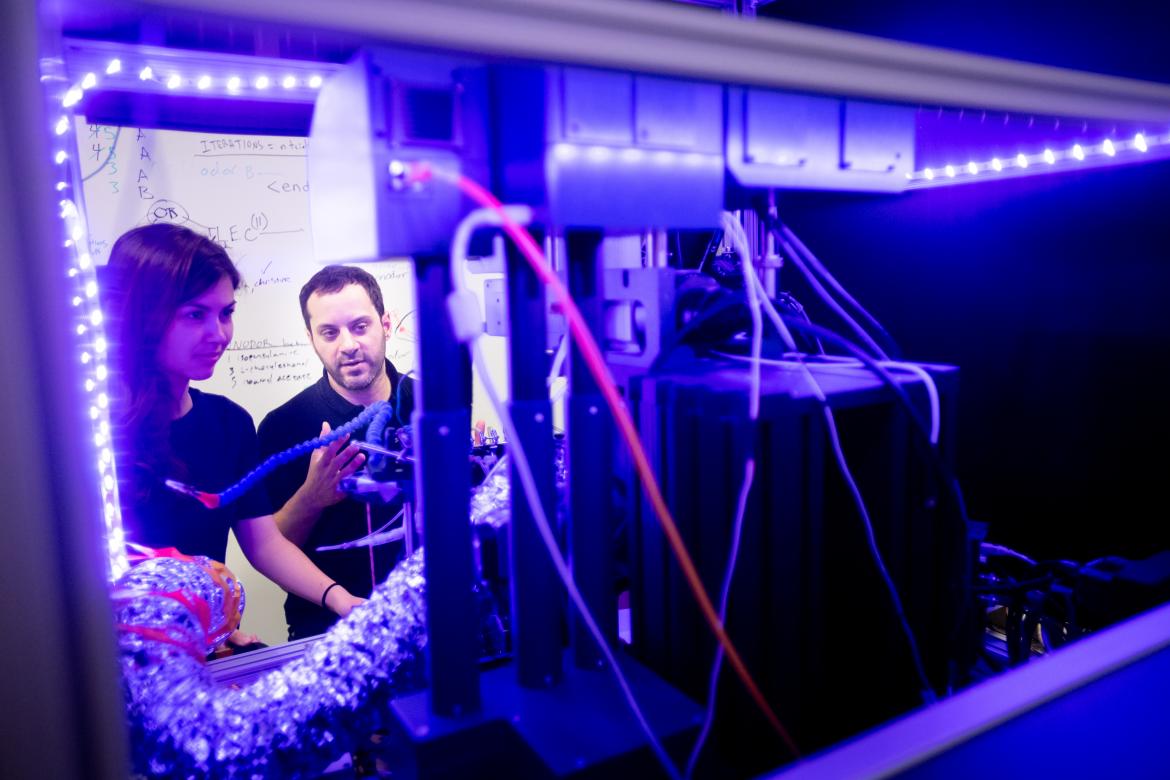 A project led by UCSF Weill Institute for Neurosciences researchers Mazen Kheirbek, PhD, and Jonah Chan, PhD, has been selected by McKnight Endowment Fund for Neuroscience to receive one of the organization's four 2020 Memory and Cognitive Disorders Awards. Their work will investigate why some memories are easier to recall than others, focusing on the differing development of myelin sheaths around the axons of some neurons during contextual conditioning.
The Memory and Cognitive Disorders Awards support innovative research by U.S. scientists who are studying neurological and psychiatric diseases, especially those related to memory and cognition. The awards encourage collaboration between basic and clinical neuroscience to translate laboratory discoveries about the brain and nervous system into diagnoses and therapies to improve human health. Up to four awards are given each year, with each project receiving $300,000 over three years for research on the biology of brain diseases.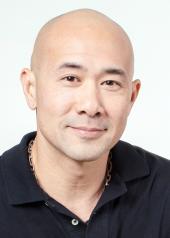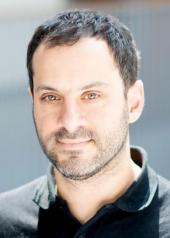 Kheirbek is an assistant professor in residence with the UCSF Department of Psychiatry and the UCSF Center for Integrative Neuroscience. His research primarily focuses on delineating the circuit mechanisms underlying psychiatric diseases in order to develop better therapies, with a particular interest in circuits that are disrupted in mood and anxiety-related disorders. In 2018, he served as a senior investigator on a study published in Neuron that identified key brain cells responsible for triggering anxiety in mice, and earlier this year he was named a Pew Biomedical Sciences Scholar.
Chan is the Debbie and Andy Rachleff Distinguished Professor of Neurology at UCSF, a member of the Neuroscience Graduate Program and the Division of Neuroimmunology and Glial Biology, and co-director of the Innovation Program for Repair and Remyelination. He has a long-standing interest in fundamental glial/neuronal interactions and the molecular mechanisms that regulate myelination.
Exploring how memories are stored and recalled
The brain physically changes as it takes in and stores data — as if you opened a computer after saving data and found that a wire had grown thicker or extended to a nearby circuit as well. This process notably occurs in the formation of myelin sheaths around axons (a part of neurons) which has been shown to play a role in increased efficiency of communication within and between neuronal circuits, which may facilitate the recall of some memories.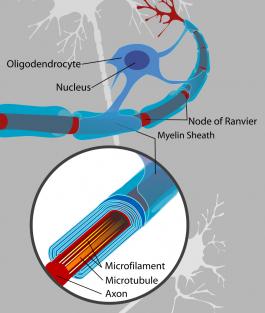 What isn't understood is whether these sheaths form around axons related to some memories more than others. Using a mouse model, Kheirbek and Chan are exploring this process, seeking to understand if the axons of neuronal ensembles activated by fearful experiences are preferentially myelinated — essentially, making traumatic memories easier to recall — and how this process works and can be manipulated. Preliminary research has found that fear conditioning results in an increase in cells that are precursors for myelin formation, and that this process is involved in the long-term consolidation of fear memories.
One experiment will tag which cells are activated during contextual fear conditioning and observe myelination in those cells; then, the researchers will manipulate the electrical activity of distinct circuits to determine what causes the additional myelination to occur. Additional experiments will observe if mice that have had new myelin formation suppressed exhibit the same fear responses as mice with normal myelin formation. A third experiment will observe the entire process with high-resolution live imaging over a long period. The research could have implications for conditions such as post-traumatic stress disorder, where traumatic memories and fear response are activated, or memory disorders where recall is disturbed.
Awards support promising neuroscience research
The awards are inspired by the interests of William L. McKnight, who founded the McKnight Foundation in 1953 and wanted to support research on diseases affecting memory. His daughter, Virginia McKnight Binger, and the McKnight Foundation board established the McKnight neuroscience program in his honor in 1977.
"We are thrilled to select some of the best scientists and their work in the country this year," said Ming Guo, MD, PhD, chair of the awards committee and a professor in neurology and pharmacology at the UCLA David Geffen School of Medicine. "These scientists are addressing questions related to how general anesthesia and sleep impact memory, and how memory works at the basic level. Together, we aim to understand the underlying neurobiology of memory and brain disorders that one day will translate into cures of some of the most devastating brain disorders that afflict millions of people in the world."
The McKnight Endowment Fund for Neuroscience is an independent organization funded solely by the McKnight Foundation of Minneapolis, Minnesota, and led by a board of prominent neuroscientists from around the country. The McKnight Foundation has supported neuroscience research since 1977. The foundation established the endowment fund in 1986 to carry out one of the intentions of founder William L. McKnight (1887–1978), one of the early leaders of the 3M Company.
The endowment fund makes three types of awards each year. In addition to the Memory and Cognitive Disorders Awards, they are the McKnight Technological Innovations in Neuroscience Awards, providing seed money to develop technical inventions to advance brain research, and the McKnight Scholar Awards, supporting neuroscientists in the early stages of their research careers.
Further coverage
---
About UCSF Psychiatry
The UCSF Department of Psychiatry, UCSF Langley Porter Psychiatric Hospital, and the Langley Porter Psychiatric Institute are among the nation's foremost resources in the fields of child, adolescent, adult, and geriatric mental health. Together they constitute one of the largest departments in the UCSF School of Medicine and the UCSF Weill Institute for Neurosciences, with a mission focused on research (basic, translational, clinical), teaching, patient care, and public service.
UCSF Psychiatry conducts its clinical, educational and research efforts at a variety of locations in Northern California, including UCSF campuses at Parnassus Heights, Mission Bay and Laurel Heights, UCSF Medical Center, UCSF Benioff Children's Hospitals, Zuckerberg San Francisco General Hospital and Trauma Center, the San Francisco VA Health Care System, and UCSF Fresno.
About the UCSF Weill Institute for Neurosciences
The UCSF Weill Institute for Neurosciences, established by the extraordinary generosity of Joan and Sanford I. "Sandy" Weill, brings together world-class researchers with top-ranked physicians to solve some of the most complex challenges in the human brain.
The UCSF Weill Institute leverages UCSF's unrivaled bench-to-bedside excellence in the neurosciences. It unites three UCSF departments—Neurology, Psychiatry, and Neurological Surgery—that are highly esteemed for both patient care and research, as well as the Neuroscience Graduate Program, a cross-disciplinary alliance of nearly 100 UCSF faculty members from 15 basic-science departments, as well as the UCSF Institute for Neurodegenerative Diseases, a multidisciplinary research center focused on finding effective treatments for Alzheimer's disease, frontotemporal dementia, Parkinson's disease, and other neurodegenerative disorders.
About UCSF
UC San Francisco (UCSF) is a leading university dedicated to promoting health worldwide through advanced biomedical research, graduate-level education in the life sciences and health professions, and excellence in patient care. It includes top-ranked graduate schools of dentistry, medicine, nursing and pharmacy; a graduate division with nationally renowned programs in basic, biomedical, translational and population sciences; and a preeminent biomedical research enterprise.
It also includes UCSF Health, which comprises three top-ranked hospitals – UCSF Medical Center and UCSF Benioff Children's Hospitals in San Francisco and Oakland – as well as Langley Porter Psychiatric Hospital, UCSF Benioff Children's Physicians, and the UCSF Faculty Practice. UCSF Health has affiliations with hospitals and health organizations throughout the Bay Area. UCSF faculty also provide all physician care at the public Zuckerberg San Francisco General Hospital and Trauma Center, and the San Francisco VA Medical Center. The UCSF Fresno Medical Education Program is a major branch of the University of California, San Francisco's School of Medicine.