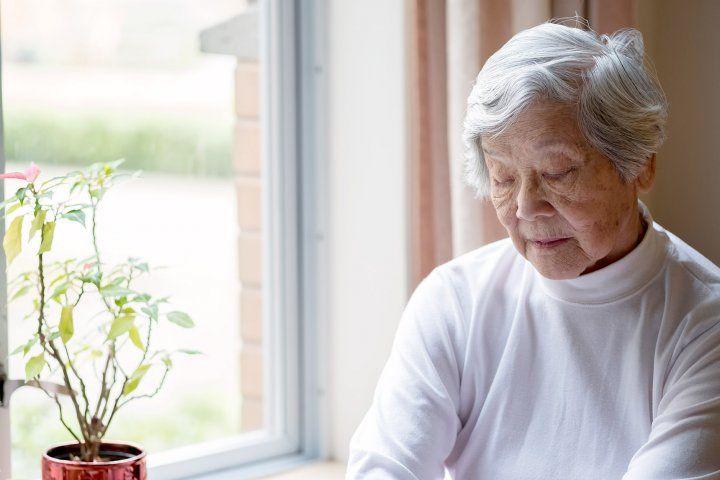 Older adults with chronic inflammation of the gastrointestinal tract may develop dementia more than seven years earlier than those without the condition, according to a new study by researchers at UC San Francisco and Taipei Veterans General Hospital in Taiwan.
A review of nearly 19,200 Taiwanese patients found that those with inflammatory bowel disease (IBD) began showing dementia symptoms just after age 76, versus an average onset at age 83 among those without IBD. Significantly, the IBD group also was more than twice as likely to develop dementia, the researchers said. Their findings appeared online June 23, 2020, in the journal Gut.
In 2015, an estimated 3 million U.S. adults (1.3 percent), primarily white and Black, reported being diagnosed with either Crohn's disease or ulcerative colitis, the most common IBDs. Its cause is not well understood, but is believed to occur from dysregulated immune response to changes in the gut microbiome.
"Our findings suggest there may be an intimate connection between IBD and neurocognitive decline," said lead author Bing Zhang, MD, MAS, clinical gastroenterology fellow at UCSF. "Interestingly, we also found that dementia risk appeared to accelerate over time, correlating with the chronicity of IBD diagnosis."
Intestinal homeostasis has been linked to many psychiatric and neurological syndromes through the signaling that occurs between the gut, its microbiome and the central nervous system, called the gut-brain axis. Anxiety and depression are prevalent in about 20 to 30 percent of IBD patients, and their psychiatric symptoms result in a higher risk of flareup and worse outcomes, said study author Hohui E. Wang, MD, assistant professor of psychiatry at UCSF Benioff Children's Hospital Oakland.
Zhang and his colleagues used the Taiwanese National Health Insurance Research Database (95 to 97 percent Han Chinese ethnicity) from 1998 to 2011 to compare 1,742 patients age 45 and older with IBD against 17,420 patients without IBD. Patients were followed up to 16 years for a dementia diagnosis.
Overall, the researchers found that the rate of dementia diagnosis was almost four times higher in IBD patients compared to the control group (95 patients, 5.5 percent vs. 250, 1.4 percent). In addition, IBD patients were, on average, diagnosed with dementia at 76.24 years old, compared to 83.45 years old for those without IBD, and Alzheimer's disease was the greatest dementia risk. After accounting for potential influential factors such as age and underlying conditions, those with IBD were 2.54 times more likely to develop dementia as those without.
These findings indicate the gut-brain axis may be a factor in dementia development, with the disruption of the intestinal epithelial barrier and the microbiome imbalance associated with IBD facilitating the passage of gut microbial-derived neurotoxic metabolites into the central nervous system, the researchers said.
More research is needed, Zhang said, on the relationship between IBD and dementia, the impact of therapeutics on improving IBD management in dementia risk, and the development of novel therapeutics leveraging the gut-brain axis.
"Early recognition of dementia and timely medical care through a multidisciplinary approach that includes support and education could slow cognitive deterioration and improve the quality of life for both the patient and their caretakers," Zhang said. "However, diagnosis for this insidious syndrome requires vigilance and awareness."
Read the paper
Further coverage
---
About UCSF Psychiatry
The UCSF Department of Psychiatry, UCSF Langley Porter Psychiatric Hospital and Clinics, and the Langley Porter Psychiatric Institute are among the nation's foremost resources in the fields of child, adolescent, adult, and geriatric mental health. Together they constitute one of the largest departments in the UCSF School of Medicine and the UCSF Weill Institute for Neurosciences, with a mission focused on research (basic, translational, clinical), teaching, patient care, and public service.
UCSF Psychiatry conducts its clinical, educational and research efforts at a variety of locations in Northern California, including UCSF campuses at Parnassus Heights, Mission Bay and Laurel Heights, UCSF Medical Center, UCSF Benioff Children's Hospitals, Zuckerberg San Francisco General Hospital and Trauma Center, the San Francisco VA Health Care System, and UCSF Fresno.
On July 1, 2020, the department will change its name to the UCSF Department of Psychiatry and Behavioral Sciences to more accurately reflect the multitude of important behavioral health disciplines that contribute to its work to advance mental health across the life span.
About the UCSF Weill Institute for Neurosciences
The UCSF Weill Institute for Neurosciences, established by the extraordinary generosity of Joan and Sanford I. "Sandy" Weill, brings together world-class researchers with top-ranked physicians to solve some of the most complex challenges in the human brain.
The UCSF Weill Institute leverages UCSF's unrivaled bench-to-bedside excellence in the neurosciences. It unites three UCSF departments—Neurology, Psychiatry, and Neurological Surgery—that are highly esteemed for both patient care and research, as well as the Neuroscience Graduate Program, a cross-disciplinary alliance of nearly 100 UCSF faculty members from 15 basic-science departments, as well as the UCSF Institute for Neurodegenerative Diseases, a multidisciplinary research center focused on finding effective treatments for Alzheimer's disease, frontotemporal dementia, Parkinson's disease, and other neurodegenerative disorders.
About UCSF
UC San Francisco (UCSF) is a leading university dedicated to promoting health worldwide through advanced biomedical research, graduate-level education in the life sciences and health professions, and excellence in patient care. It includes top-ranked graduate schools of dentistry, medicine, nursing and pharmacy; a graduate division with nationally renowned programs in basic, biomedical, translational and population sciences; and a preeminent biomedical research enterprise.
It also includes UCSF Health, which comprises three top-ranked hospitals—UCSF Medical Center and UCSF Benioff Children's Hospitals in San Francisco and Oakland—as well as Langley Porter Psychiatric Hospital and Clinics, UCSF Benioff Children's Physicians, and the UCSF Faculty Practice. UCSF Health has affiliations with hospitals and health organizations throughout the Bay Area. UCSF faculty also provide all physician care at the public Zuckerberg San Francisco General Hospital and Trauma Center, and the San Francisco VA Medical Center. The UCSF Fresno Medical Education Program is a major branch of the University of California, San Francisco's School of Medicine.