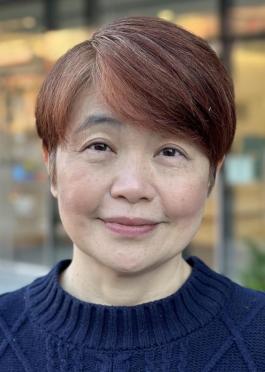 Investigators at UC San Francisco and UC Irvine have been awarded a grant by the National Institute on Aging for more than $16 million to improve the representation of Asian American, Native Hawaiian, and Pacific Islander (AANHPI) adults in aging, caregiving, and Alzheimer's disease and related dementias (ADRD) research.
The new project builds on previous collaborative efforts by the academic leaders of the program and a large variety of community-based organizations with strong ties to AANHPI communities. That effort, known as the Collaborative Approach for AANHPI Research and Education (CARE), successfully established a recruitment registry of more than 10,000 AANHPI individuals willing to consider enrolling in research studies and was funded by the novel R24 mechanism from the National Institute on Aging. Beside strong partnerships with community organizations, CARE employed culturally and linguistically sensitive approaches, including enrollment in five different languages, and tested specific recruitment approaches across diverse communities.
The new project, funded by a 5-year R01 grant, will be known as CARE 2.0 and will leverage the learnings from CARE 1.0 to recruit an additional 10,000 AANHPI individuals, with greater geographic representation across the United States and even greater inclusion of diverse AANHPI communities in additional AANHPI languages. In addition, the project aims to better understand the barriers and facilitators to representation of diverse AANHPI in aging research by conducting the science of recruitment through the grant funding period. CARE 2.0 is led by three multiple principal investigators: Van Ta Park, PhD, MPH, from the UCSF School of Nursing; Janice Tsoh, PhD, from the UCSF Weill Institute for Neurosciences; and Joshua Grill, PhD, from the UC Irvine Schools of Medicine and Biological Sciences.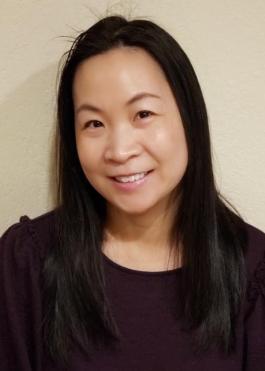 "CARE 2.0 represents a groundbreaking leap towards advancing research recruitment and retention science, particularly in engaging AANHPI communities. Overcoming the challenges of diverse participant engagement is vital for research success. With CARE 2.0, we eagerly anticipate exploring culturally appropriate strategies and unveiling new insights into study engagement decisions from both participant and researcher standpoints. Together, we pave the way for transformative discoveries benefiting us all." said Tsoh, a professor in the UCSF Department of Psychiatry and Behavioral Sciences, associate director of the UCSF Postdoctoral Traineeship in Substance Use Disorders Treatment and Services Research, and co-director of the Asian American Research Center on Health.
"CARE's mission is to meaningfully include AANHPI in clinical and health-related research. We strive to achieve this through collaborations with academic and community partners who are trusted sources of information for the communities. We are excited to strategically expand CARE to reach more diverse AANHPI populations, particularly persons with limited English proficiency," added contact principal investigator Park, a professor in the UCSF Department of Community Health Systems.
 
---
About UCSF Psychiatry and Behavioral Sciences
The UCSF Department of Psychiatry and Behavioral Sciences and the Langley Porter Psychiatric Institute are among the nation's foremost resources in the fields of child, adolescent, adult, and geriatric mental health. Together they constitute one of the largest departments in the UCSF School of Medicine and the UCSF Weill Institute for Neurosciences, with a mission focused on research (basic, translational, clinical), teaching, patient care, and public service.
UCSF Psychiatry and Behavioral Sciences conducts its clinical, educational, and research efforts at a variety of locations in Northern California, including the UCSF Nancy Friend Pritzker Psychiatry Building; UCSF Langley Porter Psychiatric Hospital; UCSF Medical Centers at Parnassus Heights, Mission Bay, and Mount Zion; UCSF Benioff Children's Hospitals in San Francisco and Oakland; Zuckerberg San Francisco General Hospital and Trauma Center; the San Francisco VA Health Care System; UCSF Fresno; and numerous community-based sites around the San Francisco Bay Area.
About the UCSF Weill Institute for Neurosciences
The UCSF Weill Institute for Neurosciences, established by the extraordinary generosity of Joan and Sanford I. "Sandy" Weill, brings together world-class researchers with top-ranked physicians to solve some of the most complex challenges in the human brain.
The UCSF Weill Institute leverages UCSF's unrivaled bench-to-bedside excellence in the neurosciences. It unites three UCSF departments—Psychiatry and Behavioral Sciences, Neurology, and Neurological Surgery—that are highly esteemed for both patient care and research, as well as the Neuroscience Graduate Program, a cross-disciplinary alliance of nearly 100 UCSF faculty members from 15 basic-science departments, as well as the UCSF Institute for Neurodegenerative Diseases, a multidisciplinary research center focused on finding effective treatments for Alzheimer's disease, frontotemporal dementia, Parkinson's disease, and other neurodegenerative disorders.
About UCSF
The University of California, San Francisco (UCSF) is exclusively focused on the health sciences and is dedicated to promoting health worldwide through advanced biomedical research, graduate-level education in the life sciences and health professions, and excellence in patient care. UCSF Health, which serves as UCSF's primary academic medical center, includes top-ranked specialty hospitals and other clinical programs, and has affiliations throughout the Bay Area.