Staff report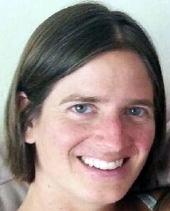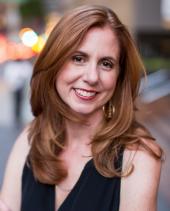 With support from the Department of Psychiatry, Zuckerberg San Francisco General Hospital and Trauma Center has created the UCSF Family and Community Psychiatry Program (FCPP) at ZSFG, co-directed by Melissa Nau, MD, and Melanie Thomas, MD.
As part of the Division of Infant, Child, and Adolescent Psychiatry (ICAP) at ZSFG, the FCPP will be dedicated to providing family-centered mental health services for pregnant women and families with young children (ages 0-3). The FCPP involves four clinical programs and an associated program of research:
ZSFG High-Risk Obstetrics Psychiatry or HROB (OB/GYN and Psychiatry)
ZSFG Kempe Behavioral Health Partnership (Pediatric and Adult Psychiatry)
Perinatal Community Psychiatry Initiative (ZSFG and Homeless Prenatal Program)
Solid Start Behavioral Health (Psychiatry, OB/GYN, Pediatrics, and Family Medicine)
 
These programs share the goal of providing services to the target population "where they are" and linking women to available specialty and non-specialty mental health services. FCPP aims to provide high quality behavioral health services for their target population through clinical care delivery, program development, liaison services, and research in partnership with other departments at ZSFG, community-based organizations, and the San Francisco Department of Public Health.
Nau will be responsible for the clinical care provided in HROB and Kempe clinics, and Thomas will guide collaboration with the Homeless Prenatal Program, as well as research and evaluation across programs. Both will report to ICAP Division Director Marina Tolou-Shams, PhD, as they work together to build partnerships across UCSF sites, departments at ZSFG, and with partners in the local community.
About UCSF Psychiatry
The UCSF Department of Psychiatry and the Langley Porter Psychiatric Institute are among the nation's foremost resources in the fields of child, adolescent, adult, and geriatric mental health. Together they constitute one of the largest departments in the UCSF School of Medicine and the UCSF Weill Institute for Neurosciences, with a mission focused on research (basic, translational, clinical), teaching, patient care, and public service.
UCSF Psychiatry conducts its clinical, educational, and research efforts at a variety of locations in Northern California, including UCSF campuses at Parnassus Heights, Mission Bay, and Laurel Heights, the UCSF Medical Center at Mt. Zion, Zuckerberg San Francisco General Hospital and Trauma Center, the San Francisco VA Health Care System, and UCSF Fresno.
About Zuckerberg San Francisco General
Priscilla Chan and Mark Zuckerberg San Francisco General Hospital and Trauma Center, part of the San Francisco Health Network, is an essential component of San Francisco's health care system serving over 100,000 patients each year and providing 20 percent of the city's inpatient care. Recognized as one of the nation's top hospitals, it serves the community with a full complement of inpatient, outpatient, emergency, diagnostic, and psychiatric services for adults and children 24‐hours a day. Zuckerberg San Francisco General is San Francisco's safety net hospital, the city's only trauma center, and a top academic medical center, with medical staff from the faculty of internationally‐renowned UCSF.
About UCSF
UC San Francisco (UCSF) is a leading university dedicated to promoting health worldwide through advanced biomedical research, graduate-level education in the life sciences and health professions, and excellence in patient care. It includes top-ranked graduate schools of dentistry, medicine, nursing and pharmacy; a graduate division with nationally renowned programs in basic, biomedical, translational and population sciences; and a preeminent biomedical research enterprise. It also includes UCSF Health, which comprises two top-ranked hospitals, UCSF Medical Center and UCSF Benioff Children's Hospital San Francisco, and other partner and affiliated hospitals and healthcare providers throughout the Bay Area.