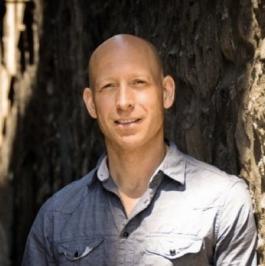 Eli Puterman, PhD
, has been selected by the
Academy of Behavioral Medicine Research (ABMR)
as the 2015 recipient of its Neal E. Miller New Investigator Award.
Established in 1989, the award recognizes outstanding imaginatively conceived and carefully conducted research in the fields of psychology, neuroscience and behavioral medicine. Puterman was tapped for recognition for his work as the lead author on the recently published paper
"Determinants of telomere attrition over 1 year in healthy older women: stress and health behaviors matter,"
as well as his overall accomplishments and contributions as a researcher.
ABMR was organized in 1978 at a meeting hosted by the Institute of Medicine of the U.S. National Academy of Sciences. Its continuing mission is to provide a forum for established scientists and thought leaders working in the field of behavioral medicine, where cutting-edge ideas can be exchanged in an informal, yet scientifically charged atmosphere.
Puterman will formally receive his award this June during the group's Annual Meeting in Cambridge, Maryland.