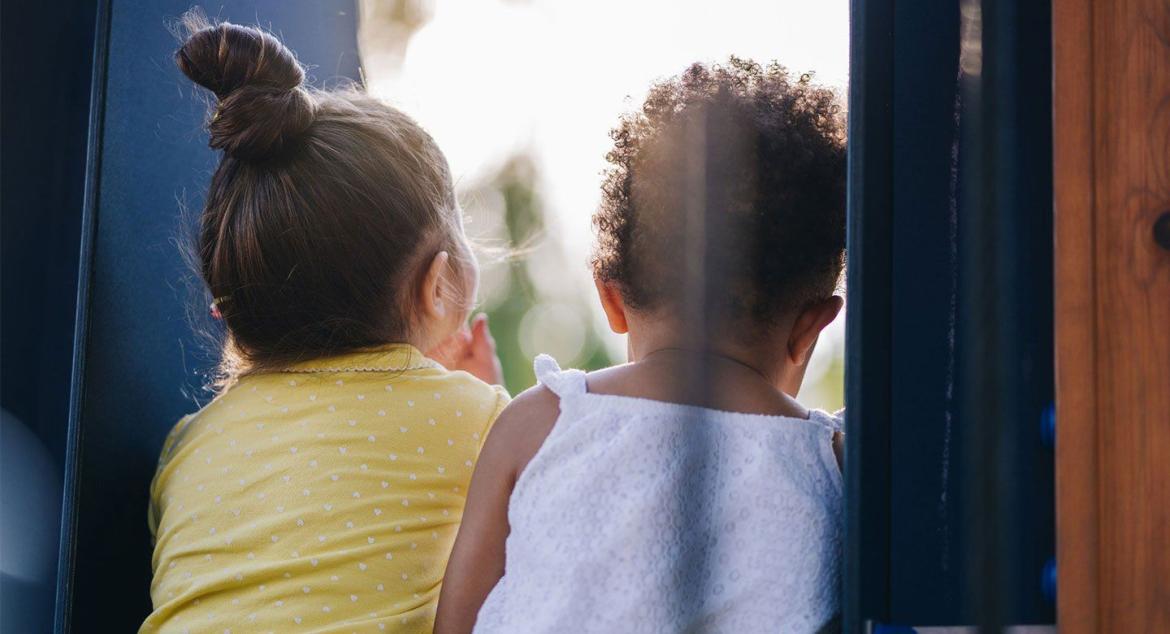 Does stress during pregnancy impact children's cell aging, and does race matter? The answer is yes, according to a new UC San Francisco study published Dec. 2 in Psychological Medicine.
UCSF researchers followed 110 white and 112 Black women from age 10 to about 40 as well as their first child (average age 8) to understand stress influences on the women's health and its effects on their children.
What they found surprised them. Financial stress during pregnancy, such as job loss and the inability to pay bills, was linked to accelerated cellular aging of white children but not Black children.
"Ours is the first study we know of that examined effects of stressor type and timing on this aspect of health for white and Black mothers and their children," said lead study author Stefanie Mayer, PhD, assistant professor in the Department of Psychiatry and Behavioral Sciences at the UCSF Weill Institute for Neurosciences. "We can speculate on the reasons for the results, but the truth is we need to do more research to understand them."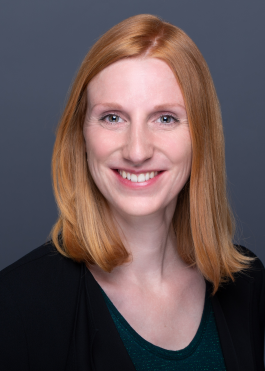 Cellular age can be measured by the length of one's telomeres, the protective DNA caps at the end of chromosomes. Telomere length naturally shortens with age, and shorter telomeres predict earlier onset of illnesses such as heart disease and diabetes as well as earlier death.
Previous studies showed that prenatal stressors are linked to shorter offspring telomeres, but those studies comprised mostly white mothers. The UCSF study recruited an equal number of white and Black mothers, and examined how stressors that occurred during their adolescence (pre-pregnancy), pregnancy and throughout their lifespan affected their children's telomeres.
No effect seen outside prenatal period
The telomere effect in white children was seen only for stressors during pregnancy — not adolescence or across the lifespan. Non-financial stressors, such as divorce or death of a loved one, had no observable telomere effect on children of either race.
While the reason for the difference in prenatal results by race is unknown, researchers offered several possibilities. One is that coping strategies developed by Black women may reduce the impact of maternal stress.
"We must continue to study and understand how stress — and resilience to stress — is transmitted in Black mothers, as well as in other understudied racial-ethnic communities," Mayer said. "Understanding how racial disparities in health originate and transmit across generations is a critical public health issue."
Prenatal support is key
More research is also needed to understand definitively whether and how pregnancy stress affects Black children's telomeres, as the stress measures used in this study may not have captured the unique stressors of Black women, such as discrimination and institutionalized racism, noted Elissa Epel, PhD, the study's senior author and professor and vice chair for adult psychology in the Department of Psychiatry and Behavioral Sciences.
"Given racial health disparities and the role of stress in other important pregnancy health outcomes, such as birth weight and preterm birth, it is critical to support all women during this important period," said Epel. "We must work harder to identify women with high levels of toxic stress and social adversity to provide interventions that address not just feelings of stress and depression but issues such as food insecurity, financial strain and housing instability."
Mindfulness interventions can reduce stress and depression during pregnancy and for years after, UCSF researchers reported this week in a separate study.
Co-authors: Additional UCSF authors include Joanna Guan and Elissa Hamlat, PhD, from the Department of Psychiatry and Behavioral Sciences; and Jue Lin, PhD, from the Department of Biochemistry and Biophysics. For other authors, please see the study.
Funding: Please refer to the paper for full disclosures.
Read the study
---
About UCSF Psychiatry and Behavioral Sciences
The UCSF Department of Psychiatry and Behavioral Sciences and the Langley Porter Psychiatric Institute are among the nation's foremost resources in the fields of child, adolescent, adult, and geriatric mental health. Together they constitute one of the largest departments in the UCSF School of Medicine and the UCSF Weill Institute for Neurosciences, with a mission focused on research (basic, translational, clinical), teaching, patient care, and public service.
UCSF Psychiatry and Behavioral Sciences conducts its clinical, educational, and research efforts at a variety of locations in Northern California, including the UCSF Nancy Friend Pritzker Psychiatry Building; UCSF Langley Porter Psychiatric Hospital; UCSF Medical Centers at Parnassus Heights, Mission Bay, and Mount Zion; UCSF Benioff Children's Hospitals in San Francisco and Oakland; Zuckerberg San Francisco General Hospital and Trauma Center; the San Francisco VA Health Care System; UCSF Fresno; and numerous community-based sites around the San Francisco Bay Area.
About the UCSF Weill Institute for Neurosciences
The UCSF Weill Institute for Neurosciences, established by the extraordinary generosity of Joan and Sanford I. "Sandy" Weill, brings together world-class researchers with top-ranked physicians to solve some of the most complex challenges in the human brain.
The UCSF Weill Institute leverages UCSF's unrivaled bench-to-bedside excellence in the neurosciences. It unites three UCSF departments—Psychiatry and Behavioral Sciences, Neurology, and Neurological Surgery—that are highly esteemed for both patient care and research, as well as the Neuroscience Graduate Program, a cross-disciplinary alliance of nearly 100 UCSF faculty members from 15 basic-science departments, as well as the UCSF Institute for Neurodegenerative Diseases, a multidisciplinary research center focused on finding effective treatments for Alzheimer's disease, frontotemporal dementia, Parkinson's disease, and other neurodegenerative disorders.
About UCSF
The University of California, San Francisco (UCSF) is exclusively focused on the health sciences and is dedicated to promoting health worldwide through advanced biomedical research, graduate-level education in the life sciences and health professions, and excellence in patient care. UCSF Health, which serves as UCSF's primary academic medical center, includes top-ranked specialty hospitals and other clinical programs, and has affiliations throughout the Bay Area.