A new study led in part by a UC San Francisco researcher found substantial differences in morbidity and mortality risks among second-generation antidepressants and other agents currently used in the treatment of depression, emphasizing the ongoing need for clinicians to be aware of the potential risks when they prescribe antidepressants and other drugs.
The study, published online January 31, 2017 by the American Journal of Psychiatry, found that serious outcomes – including fatalities – associated with overdoses and non-intentional exposures to 48 medications commonly used to treat depression increased 226 percent between 2000-2014; a much greater increase than those for other drugs. Among the medications included in the study were antidepressants, atypical antipsychotics used as adjuncts, anticonvulsants, and lithium.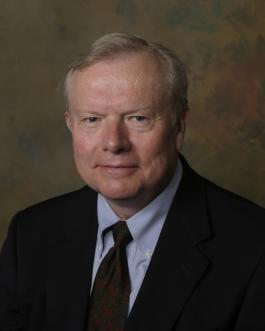 Researchers Craig Nelson, MD, the Leon J. Epstein Endowed Chair in Geriatric Psychiatry at the UCSF Weill Institute for Neurosciences, and Daniel A. Spiker, PhD, MD, of Oregon Health and Science University, studied more than 950,000 single medication exposures in individuals ages 12 and older over the 15-year period using data from the American Association of Poison Control Centers' National Poison Data System (NPDS). The NPDS data revealed that that suspected suicide attempts accounted for more than half of the reported cases, and nearly three-quarters of all exposures ending in death.
The largest contributor to these serious outcomes were tricyclic antidepressants and monoamine oxidase inhibitors (MAOIs), which have long been associated with increased morbidity and mortality risks. Despite these well-known increased risks, however, the tricyclic antidepressant amitriptyline is still widely prescribed by clinicians and is responsible for more overdose fatalities than any other drug used to treat depression.
A wide variation in risks between medications
Given the rise in deaths associated with antidepressants even following the introduction of selective serotonin reuptake inhibitors (SSRIs), which were generally accepted as safer in cases of overdose and saw increased use throughout the 1990s, the researchers decided to take a closer look at the case data involving second-generation medications such as citalopram, venlafaxine, and bupropion.
"Although tricyclics and MAOIs remain the most dangerous medications in this group, there were appreciable differences among the newer agents. For example, venlafaxine was 10-fold more lethal than sertraline [in cases of overdose]," said Nelson, who served as lead author of the publication. "These differences can inform treatment of depressed patients at high risk for suicide and are particularly important from a public health perspective."
Despite the low risk of an individual depressed patient experiencing an overdose and subsequent serious outcome, "the public health risk is significant given the rising rates of suicide attempts with medications used in depression," concluded the study's authors. "The disproportionate increase in serious outcomes with these drugs likely reflects, in part, the administration of these medications to depressed patients who are at increased risk for suicide."
They also add that the risks are likely to be magnified in patients taking multiple medications and that clinicians should consider the potential morbidity and mortality risk for drugs using similar mechanisms of action when selecting treatments for patients with depression, particularly those at increased risk for suicide.
Read the study
---
About UCSF Psychiatry
The UCSF Department of Psychiatry and the Langley Porter Psychiatric Institute are among the nation's foremost resources in the fields of child, adolescent, adult, and geriatric mental health. Together they constitute one of the largest departments in the UCSF School of Medicine and the UCSF Weill Institute for Neurosciences, with a mission focused on research (basic, translational, clinical), teaching, patient care and public service.
UCSF Psychiatry conducts its clinical, educational and research efforts at a variety of locations in Northern California, including UCSF campuses at Parnassus Heights, Mission Bay and Laurel Heights, UCSF Medical Center, UCSF Benioff Children's Hospitals, Zuckerberg San Francisco General Hospital and Trauma Center, the San Francisco VA Health Care System and UCSF Fresno.
About the UCSF Weill Institute for Neurosciences
The UCSF Weill Institute for Neurosciences, established by the extraordinary generosity of Joan and Sanford I. "Sandy" Weill, brings together world-class researchers with top-ranked physicians to solve some of the most complex challenges in the human brain.
The UCSF Weill Institute leverages UCSF's unrivaled bench-to-bedside excellence in the neurosciences. It unites three UCSF departments—Neurology, Psychiatry, and Neurological Surgery—that are highly esteemed for both patient care and research, as well as the Neuroscience Graduate Program, a cross-disciplinary alliance of nearly 100 UCSF faculty members from 15 basic-science departments, as well as the UCSF Institute for Neurodegenerative Diseases, a multidisciplinary research center focused on finding effective treatments for Alzheimer's disease, frontotemporal dementia, Parkinson's disease, and other neurodegenerative disorders.
About UCSF
UC San Francisco (UCSF) is a leading university dedicated to promoting health worldwide through advanced biomedical research, graduate-level education in the life sciences and health professions, and excellence in patient care. It includes top-ranked graduate schools of dentistry, medicine, nursing and pharmacy; a graduate division with nationally renowned programs in basic, biomedical, translational and population sciences; and a preeminent biomedical research enterprise. It also includes UCSF Health, which comprises top-ranked hospitals – UCSF Medical Center and UCSF Benioff Children's Hospitals in San Francisco and Oakland – and other partner and affiliated hospitals and healthcare providers throughout the Bay Area.