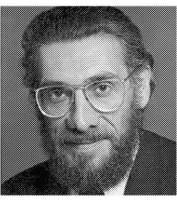 Psychoanalyst, family therapist, and former Langley Porter resident Samuel Slipp, MD, died on April 24, 2017, at age 92. He was the beloved husband of Sandy (Rodetsky), adoring father of Elena Zweifer, father-in-law of Mark and grandfather of cherished Jake and Jessie.
Sam was born in Newark, NJ, graduated from West Side High School at 16, and attended Newark Rutgers for two years during the day while working a 48-hour weekly night shift as a machinist in a wartime factory. After serving in the Army Infantry during WWIl, he received BS and MD degrees from Indiana University and completed his residency in psychiatry at the University of California Medical Center, Langley Porter Clinic, San Francisco.
He was trained in family therapy at the Mental Research Institute in Palo Alto, California with leaders of the family therapy movement and completed psychoanalytic training at the New York Medical College, Psychoanalytic Division, being one of relatively few medical psychoanalysts also trained extensively in family therapy. This combined background contributed to his notably innovative writing on object relations family therapy, using psychoanalytic concepts and practices in family therapy. Sam taught at Stanford University and San Francisco State College and was a lecturer at the University of London, Institute of Psychiatry, Maudsley Hospital in England.
In 1965, he came to New York and became Clinical Professor of Psychiatry at New York University School of Medicine. He was Director of the Bellevue Family and Group Therapy program, providing clinical services in the community and training for medical residents and staff. He established a Day Hospital which reduced inpatient recidivism at Bellevue Hospital and organized the Group Therapy Training Program at the NYU Post Graduate Medical School. He also maintained a private practice in individual, group and family therapy. He was one of the twenty founders of the American Family Therapy Association (AFTA) and was President of the Society of Medical Psychoanalysts and the American Academy of Psychoanalysis and Dynamic Psychiatry which he affiliated with the American Psychiatric Association. He was a Distinguished Life Fellow of the American Psychiatric Association and received honorary awards from New York University and the American Academy of Psychoanalysis and Dynamic Psychiatry. He was one of the heads of an interdisciplinary program affiliated with New York University and Hofstra Law Schools and the Academy of Matrimonial Lawyers. The program's goal was to prevent violence between spouses and damage to children during divorces in New York State.
He published dozens of articles as well as book chapters and had been on the editorial boards of journals in group and family therapy and psychoanalysis. He was the editor and a contributor of a special edition of the Academy Journal on Neuroscience and Psychoanalysis. He published the following books: "Curative Factors in Dynamic Psychotherapy; A Glossary of Group and Family Therapy", with Edward Pinney; "Object Relations: A Dynamic Bridge Between Individual and Family Treatment;" "The Technique and Practice of Object Relations Family Therapy;" and "The Freudian Mystique: Freud, Women and Feminism and Healing the Gender Wars: Male and Couples Therapy." Always interested in social issues, in his mid-80s he published a broadly interdisciplinary book, "The Quest for Power: Religion and Politics" and an e-book, "Anti-Semitism: Its Effect on Freud and the Development of Psychoanalysis."
One of Sam's great pleasures was sailing. While living in San Francisco, he was actively involved in racing and won the season's championship on San Francisco Bay in his boating class. Proudly Jewish, he savored being the winner of an arduous two-day overnight race sponsored by the most exclusive of the restricted San Francisco yacht clubs. In the 1950's, none of the clubs in the entire Bay area allowed Jewish members. To compete in races, Sam and some friends formed an unrestricted club, but after winning many races, they were invited to merge with the Sausalito Yacht Club.
Back on the east coast, Sam enjoyed cruising with his family in the Hamptons, Long Island Sound, and from his Sag Harbor home. As therapist, author, teacher, administrator, and organizational activist, Sam had a deeply satisfying and productive professional life not only for himself, but for the many people whose lives he touched. Being a very loving and loved family man and joyous sailor rounded out his life.
Services will be held at noon (EDT) on Thursday, April 27, 2017, at Eden Memorial Chapels (327 Main St., Fort Lee, NJ).