Marijuana use over time is associated with remembering fewer words from a list, but it did not appear to affect other areas of cognitive function in a study of men and women followed up over 25 years, according to an article published online by JAMA Internal Medicine.
Marijuana use is common among adolescents and young adults, with 19.8 million current users according to federal estimates, and growth in use in recent years. But it remains unclear whether there are long-term effects from low-intensity or occasional marijuana use earlier in life and whether the magnitude and persistence of impairment depends on the duration of marijuana use or the age of exposure.
The researchers used data from the long-term Coronary Artery Risk Development in Young Adults (CARDIA) study, which includes 25 years of repeated measures of marijuana exposure starting in early adulthood. In year 25, CARDIA measured cognitive performance using standardized tests of verbal memory, processing speed and executive function.
Reto Auer, MD, MAS, a former research fellow at UC San Francisco and now an academic chief resident in the Department of Community Medicine and Ambulatory Care at the University of Lausanne (Switzerland), and coauthors used those measurements to study the association between cumulative years of exposure to marijuana use and cognitive performance in middle age among study participants who had marijuana exposures typical to the communities in which they live.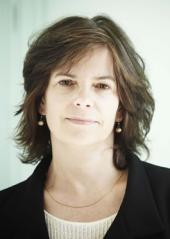 The research team included
Kristine Yaffe, MD
, a professor of psychiatry, neurology and epidemiology at UCSF. She is also the Roy and Marie Scola Endowed Chair, Vice Chair of Research for UCSF Psychiatry, and Co-Director of the UCSF Clinical and Translational Sciences Training Program, as well as chief of neuropsychiatry and director of the Memory Evaluation Clinic at the San Francisco VA Medical Center. Her research focuses on the predictors and outcomes of cognitive decline and dementia in older adults, and she is particularly interested in identifying novel risk factors for cognitive impairment that may lead to strategies to prevent cognitive decline.
Of the 3,499 participants assessed at the year 25 visit, 3,385 (96.7 percent) had data on cognitive function. Among the 3,385 participants, 2,852 (84.3 percent) reported past marijuana use, but only 392 (11.6 percent) continued to use marijuana into middle age.
Past exposure to marijuana was associated with worse verbal memory, but does not appear to affect other domains of cognitive function. For every five years of past exposure, lower verbal memory corresponded to an average of half the participants remembering one word fewer from a list of 15 words, according to the results.
Limitations to the study include self-reported information that is not always reliable.
"Future studies with multiple assessments of cognition, brain imaging and other functional outcomes should further explore these associations and their potential clinical and public health implications. In the meantime, with recent changes in legislation and the potential for increasing marijuana use in the United States, continuing to warn potential users about the possible harm from exposure to marijuana seems reasonable," the study concludes.  
Read the research paper
Further coverage
About UCSF Psychiatry
The UCSF Department of Psychiatry and the Langley Porter Psychiatric Institute are among the nation's foremost resources in the fields of child, adolescent, adult and geriatric mental health. Together they constitute one of the largest departments in the UCSF School of Medicine, with a mission focused on research (basic, translational, clinical), teaching, patient care, and public service. UCSF Psychiatry has an organizational structure that crosses all major UCSF sites - Parnassus, Mission Bay, Laurel Heights, Mt. Zion, Zuckerberg San Francisco General Hospital and Trauma Center, the San Francisco VA Health System, and UCSF Fresno.
About UCSF
UCSF is a leading university dedicated to transforming health worldwide through advanced biomedical research, graduate-level education in the life sciences and health professions, and excellence in patient care. Founded in 1864 as a medical college, UCSF now includes top-ranked graduate schools of dentistry, medicine, nursing, and pharmacy; a graduate division with world-renowned programs in the biological sciences, a preeminent biomedical research enterprise and top-tier hospitals, UCSF Medical Center and UCSF Benioff Children's Hospitals.