The UC San Francisco Office of Diversity and Outreach has announced that two Department of Psychiatry members will be among the dozen employees honored by the university with 2019 Chancellor Awards for Diversity. The annual awards recognize individuals across the university who are leaders, activists, and pioneers in the fields and communities that they serve for their work in advancing equity and inclusion, and will be awarded at a ceremony in October.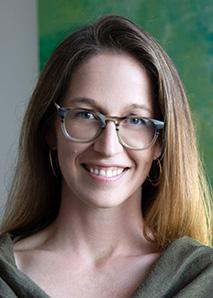 Lisa and John Pritzker Distinguished Professor of Developmental and Behavioral Health and associate professor of psychiatry and pediatrics Nicole Bush, PhD, has been selected to receive this year's Chancellor Award for Advancement of Women in the faculty category. She is also the director of the Division of Developmental Medicine, as well as a member of the UCSF Health Equity Working Group and the Department of Psychiatry Diversity Committee Advisory Board.
"Dr. Bush works tirelessly towards the advancement of women, both individually, by mentoring numerous female trainees and faculty, as well as through her teaching and leadership roles," said department chair and Oberndorf Family Distinguished Professor Matthew W. State, MD, PhD. "Her research program addresses health disparities and factors that contribute to resilience among underserved, underprivileged populations, with a special emphasis on addressing the needs of pregnant women and mothers. Her work on behalf of women has been inclusive and transformative, and she blends her passion for diversity, equity, and inclusion at UCSF with her drive toward health equity in the research and education arenas."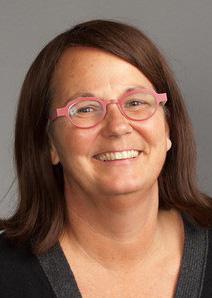 Lori Thoemmes, LMFT, director of the UCSF Alliance Health Project (AHP), has been chosen to receive a 2019 Chancellor Award for Lesbian, Gay, Bisexual, Transgender, Queer, Intersex Leadership in the staff category. She joined AHP in 1995 and has served as its director since 2008, managing the day-to-day operation of the agency and its $13 million annual budget. Thoemmes provides leadership in program administration, nurtures partnerships with local government and community agencies, and oversees AHP's community fundraising activities, including the highly successful annual Art for AIDS event. 
"[Lori] has demonstrated humility, fairness, curiosity, and advocacy for those who are marginalized, or whose voices are often not heard," commented James Dilley, MD, AHP's executive director and a professor emeritus of psychiatry. "[She] is known as a tireless champion for marginalized women, people of color, people with disabilities, and especially for the health and human rights of LGBTQI individuals."
This is the first time that multiple UCSF Psychiatry department members have been selected to receive a Chancellor Diversity Award in the same year. Previous recipients from the department include Christina Mangurian, MD, MAS (2017 Chancellor Award for Advancement of Women), Markita Mays, LCSW (2015 Chancellor Award for Dr. Martin Luther King, Jr. Leadership), and Lauren Weiss, PhD (2016 Chancellor Award for Advancement of Women).
 
---
About UCSF Psychiatry
The UCSF Department of Psychiatry, UCSF Langley Porter Psychiatric Hospital and Clinics, and the Langley Porter Psychiatric Institute are among the nation's foremost resources in the fields of child, adolescent, adult, and geriatric mental health. Together they constitute one of the largest departments in the UCSF School of Medicine and the UCSF Weill Institute for Neurosciences, with a mission focused on research (basic, translational, clinical), teaching, patient care, and public service.
UCSF Psychiatry conducts its clinical, educational and research efforts at a variety of locations in Northern California, including UCSF campuses at Parnassus Heights, Mission Bay and Laurel Heights, UCSF Medical Center, UCSF Benioff Children's Hospitals in San Francisco and Oakland, Zuckerberg San Francisco General Hospital and Trauma Center, the San Francisco VA Health Care System, and UCSF Fresno.
About the UCSF Weill Institute for Neurosciences
The UCSF Weill Institute for Neurosciences, established by the extraordinary generosity of Joan and Sanford I. "Sandy" Weill, brings together world-class researchers with top-ranked physicians to solve some of the most complex challenges in the human brain.
The UCSF Weill Institute leverages UCSF's unrivaled bench-to-bedside excellence in the neurosciences. It unites three UCSF departments—Neurology, Psychiatry, and Neurological Surgery—that are highly esteemed for both patient care and research, as well as the Neuroscience Graduate Program, a cross-disciplinary alliance of nearly 100 UCSF faculty members from 15 basic-science departments, as well as the UCSF Institute for Neurodegenerative Diseases, a multidisciplinary research center focused on finding effective treatments for Alzheimer's disease, frontotemporal dementia, Parkinson's disease, and other neurodegenerative disorders.
About UCSF
UC San Francisco (UCSF) is a leading university dedicated to promoting health worldwide through advanced biomedical research, graduate-level education in the life sciences and health professions, and excellence in patient care. It includes top-ranked graduate schools of dentistry, medicine, nursing and pharmacy; a graduate division with nationally renowned programs in basic, biomedical, translational and population sciences; and a preeminent biomedical research enterprise.
It also includes UCSF Health, which comprises three top-ranked hospitals – UCSF Medical Center and UCSF Benioff Children's Hospitals in San Francisco and Oakland – as well as Langley Porter Psychiatric Hospital and Clinics, UCSF Benioff Children's Physicians, and the UCSF Faculty Practice. UCSF Health has affiliations with hospitals and health organizations throughout the Bay Area. UCSF faculty also provide all physician care at the public Zuckerberg San Francisco General Hospital and Trauma Center, and the San Francisco VA Medical Center.