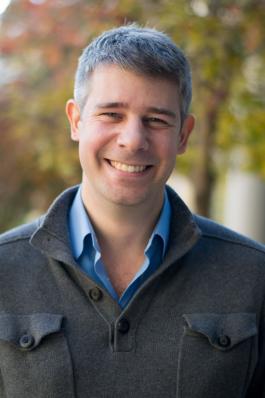 An international research team led by UCSF Department of Psychiatry scientists has been recognized by Autism Speaks with inclusion on the organization's "Top 10 Autism Research Papers of 2015" list. 
Their paper, "Insights into Autism Spectrum Disorder Genomic Architecture and Biology from 71 Risk Loci," was cited along with two other research studies as transformational works yielding, "unprecedented information and insights that further refine our understanding of the genes and their role in the development of autism spectrum disorder (ASD)," by Autism Speaks Scientific Advisory Board member Stephen Scherer, PhD.
"These studies," Scherer continued, "are the beginnings of a new era of whole genome analysis that will allow a clearer picture of both the smallest genetic changes and the larger structural chromosome changes that we must decipher in our search to better understand the many subtypes of autism and their precision treatments."
The UCSF-led study, published in the September 23, 2015 issue of Neuron, was the product of the largest, most comprehensive genomic analysis of ASD conducted to date. It identified 65 genes that play a role in the disorder, 28 of which are reported with "very high confidence," meaning that there is 99 percent certainty that these genes contribute to the risk of developing ASD.
In addition, the study confirmed six "risk regions"—segments of chromosomes that contain several genes which, when lost or gained, contribute to ASD risk. In combination with the 65 risk genes, this results in 71 ASD risk loci, or locations.
Stephan Sanders, PhD, assistant professor of psychiatry at UCSF and first author of the study, said, "This is the largest study of autism genetics to date, providing an unprecedented opportunity to discover the genes underlying this complex disorder."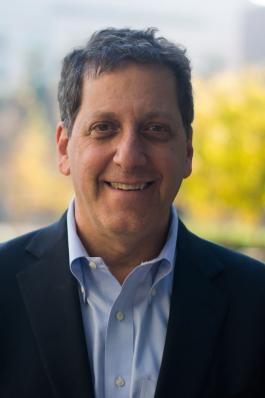 The findings were made possible by a remarkable global collaboration that allowed Sanders and senior author Matthew W. State, MD, PhD, chair and Oberndorf Family Distinguished Professor of Psychiatry at UCSF, to combine new and published data into a single dataset containing genomic information from over 5,500 individuals with ASD, as well as from unaffected individuals.
"Autism researchers have been at the forefront of genomic data sharing," said State. "The current study shows again just how powerful this is. The coming together of widespread patient and family involvement in autism research, powerful new genomic technologies, and international collaboration has transformed our understanding of the genetics of ASD."
The research also shed light on how copy number variants (CNVs)—deletions or duplications of chunks of the genome, containing a number of genes, that have been tied to ASD in previous research by Sanders, State, and others—relate to individual high-risk ASD genes uncovered in sequencing studies that analyzed the genome letter-by-letter.
The work was performed in collaboration with scientists and clinicians at more than 20 institutions, with particularly important contributions from Bernie Devlin, PhD, professor of psychiatry at the University of Pittsburgh School of Medicine, and Kathryn Roeder, PhD, professor of statistics and computational biology at Carnegie Mellon University. Additional co-authors from UCSF Psychiatry include Jeremy Willsey, PhD; Vanessa Hus Bal, PhD; Somer Bishop, PhD; Jeffrey Mandell; Louw Smith; Michael Walker; and Donna Werling, PhD.
The study was primarily funded by the Simons Foundation Autism Research Initiative (SFARI) with additional funding from the National Institute of Mental Health.
Further coverage
Read the research paper
---
About Autism Speaks
Autism Speaks is the world's leading autism science and advocacy organization. It is dedicated to funding research into the causes, prevention, treatments and a cure for autism; increasing awareness of autism spectrum disorders; and advocating for the needs of individuals with autism and their families. Autism Speaks was founded in February 2005 by Suzanne and Bob Wright, the grandparents of a child with autism. Since its inception, Autism Speaks has committed more than $570 million to its mission, the majority in science and medical research. On the global front, Autism Speaks has established partnerships in more than 70 countries on five continents to foster international research, services and awareness. To learn more about Autism Speaks, please visit AutismSpeaks.org.
About UCSF Psychiatry
The UCSF Department of Psychiatry and the Langley Porter Psychiatric Institute are among the nation's foremost resources in the fields of child, adolescent, adult and geriatric mental health. Together they constitute one of the largest departments in the UCSF School of Medicine, with a mission focused on research (basic, translational, clinical), teaching, patient care, and public service. UCSF Psychiatry has an organizational structure that crosses all major UCSF sites - Parnassus, Mission Bay, Laurel Heights, Mt. Zion, Zuckerberg San Francisco General Hospital and Trauma Center, the San Francisco VA Health System, and UCSF Fresno.
About UCSF
UCSF is a leading university dedicated to transforming health worldwide through advanced biomedical research, graduate-level education in the life sciences and health professions, and excellence in patient care. Founded in 1864 as a medical college, UCSF now includes top-ranked graduate schools of dentistry, medicine, nursing, and pharmacy; a graduate division with world-renowned programs in the biological sciences, a preeminent biomedical research enterprise and top-tier hospitals, UCSF Medical Center and UCSF Benioff Children's Hospitals.