Large, diverse study suggests olfactory testing might be a simple way to predict dementia a decade before symptoms occur
Poor performance on a simple odor identification test was associated with a significantly increased risk of developing dementia years later, in a study of more than 2,400 older black and white adults led by Kristine Yaffe, MD, a UC San Francisco professor of psychiatry, neurology, and epidemiology and biostatistics.
Researchers said the results support olfactory testing – which is simple, non-invasive and inexpensive – to identify those at risk for developing dementia. Previous studies have not included diverse populations, so it was not clear whether the testing might be useful.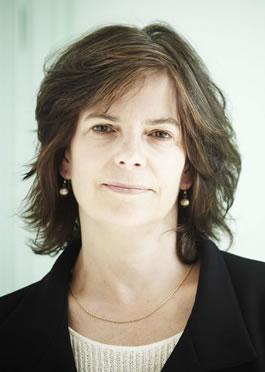 "These findings have critical implications for the widespread prevention and treatment of dementia," said Yaffe, who holds the Roy and Marie Scola Endowed Chair and is the Department of Psychiatry's Vice Chair for the UCSF Weill Institute. "They confirm the importance of sense of smell as a link to dementia, and show that olfactory testing could be a promising strategy for early detection of dementia risk."
The study, which was published in Neurology, analyzed the medical records of 2,428 community-dwelling adults enrolled in the prospective Health, Aging, and Body Composition study conducted by the National Institutes of Health. The participants were between 70 and 79 years old when they enrolled in the study, and none had developed dementia.
Study participants took the Cross Cultural Smell Identification Test, in which they were asked to identify a series of a dozen smells. Those who performed poorly on the test were two to three times more likely to have developed dementia nine years later than those with good olfactory performance. Moderate performers were 1.4 to 1.8 times more likely to have developed dementia than good performers.
The link between poor olfaction and risk of neurodegenerative disease has been known for some time, Yaffe explained, but the current study is the first to look at that association in both black and white older adults over such a long follow up of nearly 12 years. "This work validates the use of odor identification as a simple, inexpensive, and highly sensitive marker of risk for preclinical dementia among older adults," she said.
Yaffe said the reasons for the relationship between sense of smell and dementia are not clear. However, she noted, "one of the earliest events in the Alzheimer's degenerative process may involve the olfactory bulb and tract."
Co-authors of the study are Daniel Freimer, BA, of the Northern California Institute for Research and Education; Honglei Chen, MD, PhD, of the National Institute of Environmental Health Sciences; Keiko Asao, MD, MPH, PhD, of the University of Tennessee; Andrea Rosso, MPH, PhD, of the University of Pittsburgh; Susan Rubin, MPH, of UCSF; Greg Tranah, PhD, and Steve Cummings, MD, of the California Pacific Medical Center Research Institute; and Eleanor Simonsick, PhD, of the National Institute on Aging.
The study was supported by funds from the National Institute on Aging, National Institute of Nursing Research, and National Institute of Environmental Health Sciences.
Read the study
---
About UCSF Psychiatry
The UCSF Department of Psychiatry and the Langley Porter Psychiatric Institute are among the nation's foremost resources in the fields of child, adolescent, adult, and geriatric mental health. Together they constitute one of the largest departments in the UCSF School of Medicine and the UCSF Weill Institute for Neurosciences, with a mission focused on research (basic, translational, clinical), teaching, patient care and public service.
UCSF Psychiatry conducts its clinical, educational and research efforts at a variety of locations in Northern California, including UCSF campuses at Parnassus Heights, Mission Bay and Laurel Heights, UCSF Medical Center, UCSF Benioff Children's Hospitals, Zuckerberg San Francisco General Hospital and Trauma Center, the San Francisco VA Health Care System and UCSF Fresno.
About the UCSF Weill Institute for Neurosciences
The UCSF Weill Institute for Neurosciences, established by the extraordinary generosity of Joan and Sanford I. "Sandy" Weill, brings together world-class researchers with top-ranked physicians to solve some of the most complex challenges in the human brain.
The UCSF Weill Institute leverages UCSF's unrivaled bench-to-bedside excellence in the neurosciences. It unites three UCSF departments—Neurology, Psychiatry, and Neurological Surgery—that are highly esteemed for both patient care and research, as well as the Neuroscience Graduate Program, a cross-disciplinary alliance of nearly 100 UCSF faculty members from 15 basic-science departments, as well as the UCSF Institute for Neurodegenerative Diseases, a multidisciplinary research center focused on finding effective treatments for Alzheimer's disease, frontotemporal dementia, Parkinson's disease, and other neurodegenerative disorders.
About UCSF
UC San Francisco (UCSF) is a leading university dedicated to promoting health worldwide through advanced biomedical research, graduate-level education in the life sciences and health professions, and excellence in patient care. It includes top-ranked graduate schools of dentistry, medicine, nursing and pharmacy; a graduate division with nationally renowned programs in basic, biomedical, translational and population sciences; and a preeminent biomedical research enterprise. It also includes UCSF Health, which comprises top-ranked hospitals – UCSF Medical Center and UCSF Benioff Children's Hospitals in San Francisco and Oakland – and other partner and affiliated hospitals and healthcare providers throughout the Bay Area.