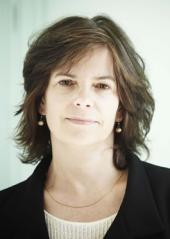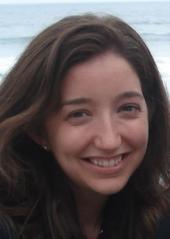 In a new study that followed older women for nearly 20 years, those who complained of memory lapses were more likely than others to later be diagnosed with mild thinking problems or dementia. The subjective sense that one has more memory lapses than peers could be an early sign of a long term process leading to dementia.
"We studied older women who noticed themselves having memory problems but who still performed normally on a standard test," said
Allison Kaup, PhD
, lead author of the study. "These findings raise the possibility that memory complaints in older adults may be a very early symptom of a memory disorder that is just starting to gradually develop." Kaup's research mentor,
Kristine Yaffe, MD
, also served as the paper's senior author.
For the study,
published online October 28
in the journal
Neurology
, researchers tracked more than 1,100 women 65 and older who had normal brain function when the study began. Over the next 18 years, at four different times, the women were asked to gauge their memory problems in comparison with their peers. As the study ended, the women took several tests to determine whether they had dementia or what's called mild cognitive impairment, the middle step between normal aging and dementia.
At the beginning of the study, 8 percent of the women answered yes to the question concerning memory problems. The researchers found that these women were almost twice as likely to have mild mental impairment or dementia 18 years later, even after investigators excluded those women with depression.
Among those who answered no at the start of the study, 38 percent developed mental impairment by the end of the study, compared with 53 percent who had answered yes. Furthermore, women who answered yes to the question later on in the study also were found to have a higher risk of dementia.  
Further coverage
About UCSF Psychiatry
The UCSF Department of Psychiatry and the Langley Porter Psychiatric Institute are among the nation's foremost resources in the fields of child, adolescent, adult and geriatric mental health. Together they constitute one of the largest departments in the UCSF School of Medicine, with a mission focused on research (basic, translational, clinical), teaching, patient care, and public service. UCSF Psychiatry has an organizational structure that crosses all major UCSF sites - Parnassus, Mission Bay, Laurel Heights, Mt. Zion, San Francisco General Hospital and Trauma Center, the San Francisco VA Medical Center and UCSF Fresno.
About UCSF
UC San Francisco (UCSF) is a leading university dedicated to promoting health worldwide through advanced biomedical research, graduate-level education in the life sciences and health professions, and excellence in patient care. It includes top-ranked graduate schools of dentistry, medicine, nursing and pharmacy, a graduate division with nationally renowned programs in basic, biomedical, translational and population sciences, as well as a preeminent biomedical research enterprise and two top-ranked hospitals, UCSF Medical Center and UCSF Benioff Children's Hospital San Francisco.