In a UC San Francisco study of 176 adolescent smokers in San Francisco, 96 percent reported using at least two substances other than cigarettes.
While most used alcohol, marijuana and other tobacco products, 16 percent – or more than one in six teen smokers – reported taking harder drugs, including cocaine, hallucinogens, Ecstasy, and misused prescription medications.
"Most of these adolescents smoked five or fewer cigarettes a day," said lead author Karma McKelvey, MPH, PhD, a postdoctoral fellow with the UCSF Center for Tobacco Control Research and Education and a member of the UCSF Research on Addiction and Digital Interventions (READI) Lab. "This tells us that multi-drug use among adolescents may be more prevalent than we think, and that even kids who smoke only occasionally are likely to be doing other drugs."
Harder drug use, higher rates of depression
Teens who reported using harder drugs at the beginning of the study were more likely than other participants to report depressive symptoms one, two and three years later. The proportion of teens reporting harder drug use also remained consistent over the course of the study, McKelvey said, "which implies that patterns of smoking and drug use established in adolescence can be chronic and persist over time."
The study was published Dec. 12, 2016 in Addictive Behaviors.
McKelvey recommended that depression scores could be used to more accurately identify teenagers who are candidates for drug prevention and cessation programs.
"When you ask a teenager if he or she is a smoker, the most likely answer will be no," she said. "Adolescents do not necessarily identify as smokers, even if they do occasionally smoke cigarettes. However, kids who do not self-identify as smokers are more likely to be overlooked for inclusion in prevention and cessation programs, the idea being that if they don't smoke, they're less likely to drink or do drugs. Instead, let's perhaps look at their depression scores. Let's ask adolescents how they're feeling and doing. Go deeper and find out what's really going on with them."
While the study results contradicted the conventional notion that light smoking progresses to heavy smoking, and none of the teens seemed interested in smoking more as time went on, McKelvey recommended that smoking prevention and cessation programs begin in elementary and middle school.
"We tend not to worry as much about light smokers as we do heavy smokers," she said. "This study shows us that it's important to intervene as early as possible."
UCSF study co-authors are READI Lab director Danielle Ramo, PhD; Kevin Delucchi, PhD; and Mark L. Rubenstein, MD.
The study was supported by funds from the National Cancer Institute.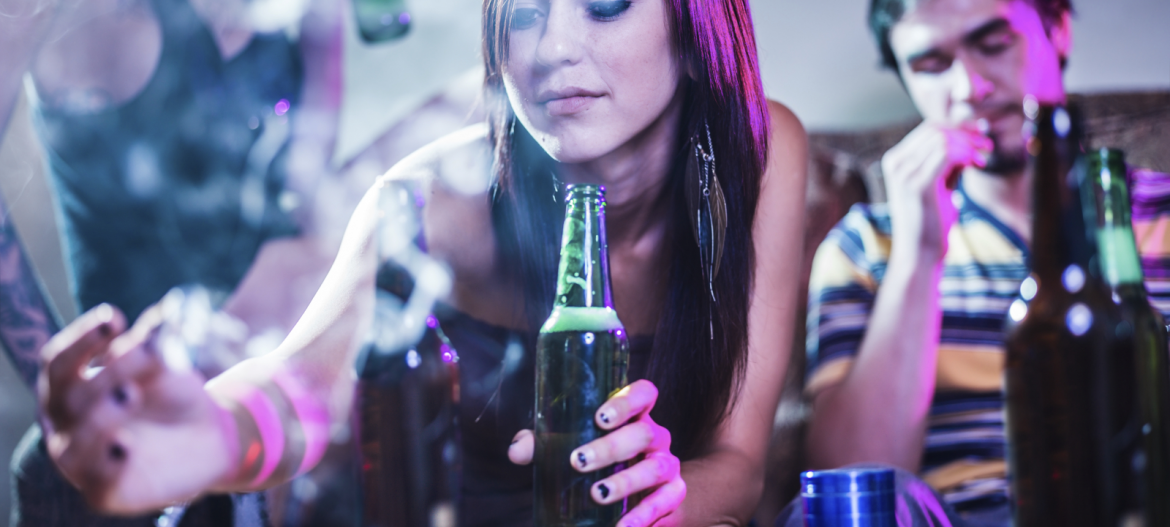 ---
About UCSF Psychiatry
The UCSF Department of Psychiatry and the Langley Porter Psychiatric Institute are among the nation's foremost resources in the fields of child, adolescent, adult, and geriatric mental health. Together they constitute one of the largest departments in the UCSF School of Medicine and the UCSF Weill Institute for Neurosciences, with a mission focused on research (basic, translational, clinical), teaching, patient care, and public service.
UCSF Psychiatry conducts its clinical, educational, and research efforts at a variety of locations in Northern California, including UCSF campuses at Parnassus Heights, Mission Bay, and Laurel Heights, the UCSF Medical Center at Mt. Zion, Zuckerberg San Francisco General Hospital and Trauma Center, the San Francisco VA Health Care System, and UCSF Fresno.
About the UCSF Weill Institute for Neurosciences
The UCSF Weill Institute for Neurosciences, established by the extraordinary generosity of Joan and Sanford I. "Sandy" Weill, brings together world-class researchers with top-ranked physicians to solve some of the most complex challenges in the human brain.
The UCSF Weill Institute leverages UCSF's unrivaled bench-to-bedside excellence in the neurosciences. It unites three UCSF departments—Neurology, Psychiatry, and Neurological Surgery—that are highly esteemed for both patient care and research, as well as the Neuroscience Graduate Program, a cross-disciplinary alliance of nearly 100 UCSF faculty members from 15 basic-science departments, as well as the UCSF Institute for Neurodegenerative Diseases, a multidisciplinary research center focused on finding effective treatments for Alzheimer's disease, frontotemporal dementia, Parkinson's disease, and other neurodegenerative disorders.
About UCSF
UC San Francisco (UCSF) is a leading university dedicated to promoting health worldwide through advanced biomedical research, graduate-level education in the life sciences and health professions, and excellence in patient care. It includes top-ranked graduate schools of dentistry, medicine, nursing and pharmacy; a graduate division with nationally renowned programs in basic, biomedical, translational and population sciences; and a preeminent biomedical research enterprise. It also includes UCSF Health, which comprises two top-ranked hospitals, UCSF Medical Center and UCSF Benioff Children's Hospital San Francisco, and other partner and affiliated hospitals and healthcare providers throughout the Bay Area.