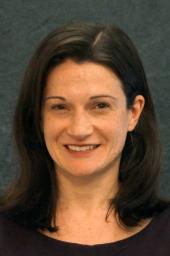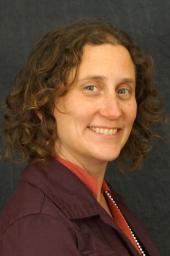 Department of Psychiatry faculty members Caitlin Hasser, MD, and Alissa Peterson, MD, have been selected as members of the second cohort of medical student coaches for the UCSF School of Medicine Bridges Curriculum, it was announced earlier this week. They join 25 other new coaches who will begin working with first- and third-year medical students this fall.
According to the announcement from School of Medicine Associate Dean for Competency Assessment and Professional Standards Karen Hauer, MD, PhD, and Vice Dean for Education Catherine Lucey, MD, applicants were selected based on their commitment to and experience in medical student education, mentoring, clinical skills instruction, professionalism, student well-being, diversity, and systems improvement. To provide an optimal environment for medical students, coaches were chosen from a number of different specialties across the main clinical sites that welcome students in the first year of the Bridges Curriculum. curriculum (San Francisco VA Medical Center, UCSF Medical Centers at Mission Bay, Mt. Zion, and Parnassus, and Zuckerberg San Francisco General Hospital and Trauma Center.
The School of Medicine Coaching Program is designed to provide academic guidance for students and support their professional and personal development throughout their medical school curriculum. Each coach is assigned a small number of students to foster personal and individualized teaching and mentoring relationships. By providing longitudinal coaching for all medical students and robust faculty development for its coaches, the program aims to create successful learning communities that support and respond to the needs of UCSF's students, coaches, and the patients they serve.
Hasser is an associate professor of psychiatry based at the San Francisco VA Medical Center (SFVAMC), where she is the director of the women's mental health program. She is actively involved in teaching, program development, and projects related to women's mental health, including intimate partner violence screening. Hasser also serves as the SFVAMC site director for the UCSF Adult Psychiatry Residency Training Program and mentors trainees with interests in women's mental health, interpersonal trauma, program planning, and integrated models of care. In 2015, she was selected to take part in the UCSF Teaching Scholars Program.
Peterson, a graduate of UCSF medical school and psychiatry residency training program, joined the clinical faculty at Zuckerberg San Francisco General in 2009 as an attending physician on the inpatient psychiatry service. She also serves as the site director for UCSF Adult Psychiatry Residency Training Program at Zuckerberg San Francisco General and as an associate program director in charge of clinical rotations, program evaluation, and faculty development. In 2012, she was recognized with the UCSF Haile T. Debas Academy of Medical Educators Excellence in Teaching Award.
Also participating in the program from the Department of Psychiatry is Descartes Li, MD, a member of the inaugural coaching cohort named last year. He will continue working his current medical students as they move on to their second year of training in the fall.
---
About UCSF Psychiatry
The UCSF Department of Psychiatry and the Langley Porter Psychiatric Institute are among the nation's foremost resources in the fields of child, adolescent, adult, and geriatric mental health. Together they constitute one of the largest departments in the UCSF School of Medicine and the UCSF Weill Institute for Neurosciences, with a mission focused on research (basic, translational, clinical), teaching, patient care and public service.
UCSF Psychiatry conducts its clinical, educational and research efforts at a variety of locations in Northern California, including UCSF campuses at Parnassus Heights, Mission Bay and Laurel Heights, UCSF Medical Center, UCSF Benioff Children's Hospitals, Zuckerberg San Francisco General Hospital and Trauma Center, the San Francisco VA Health Care System and UCSF Fresno.
About UCSF
UC San Francisco (UCSF) is a leading university dedicated to promoting health worldwide through advanced biomedical research, graduate-level education in the life sciences and health professions, and excellence in patient care. It includes top-ranked graduate schools of dentistry, medicine, nursing and pharmacy; a graduate division with nationally renowned programs in basic, biomedical, translational and population sciences; and a preeminent biomedical research enterprise. It also includes UCSF Health, which comprises top-ranked hospitals – UCSF Medical Center and UCSF Benioff Children's Hospitals in San Francisco and Oakland – and other partner and affiliated hospitals and healthcare providers throughout the Bay Area.