Health psychologist and UC San Francisco Professor of Psychiatry Elissa S. Epel, PhD, has been chosen to receive the Alliance on Aging Research's prestigious 2017 Silver Innovator Award for her groundbreaking work on the psychological, social, and behavioral processes related to chronic psychological stress which accelerate biological aging. 
She will be honored along with research partner and Nobel Prize-winner Elizabeth Blackburn, MD, at the group's 24th annual Bipartisan Congressional Awards Dinner in Washington, DC on September 26, 2017. The Alliance on Aging Research holds the event each year to honor individuals and companies making great strides to further aging research and innovation in aging, as well as remind lawmakers of the nation's bipartisan commitment to advancing medical research which improves the lives of millions of Americans.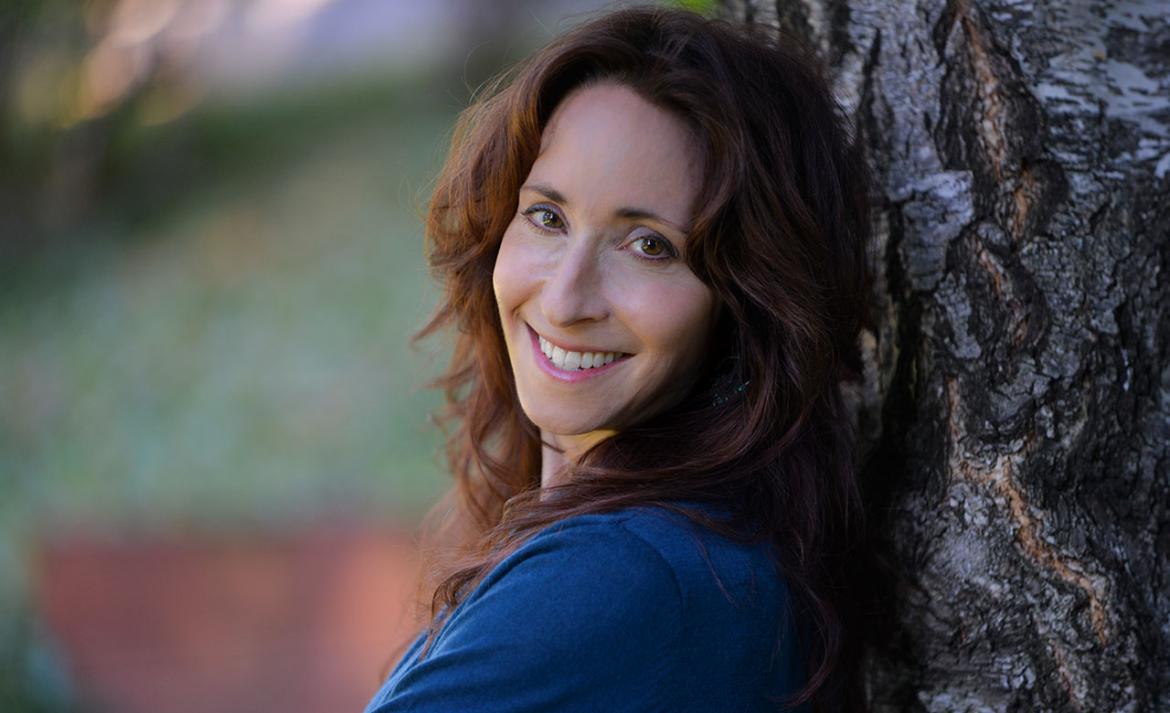 Named a top expert in the field of aging by PBS
Epel was also recently selected by PBS Next Avenue as one of their 50 "Influencers in Aging" for 2016. She joins others including Norman Lear, Michael Eisner, and Lesley Stahl as one of the advocates, researchers, thought leaders, innovators, writers, and experts who "continue to push beyond traditional boundaries and change our understanding of what it means to grow older."
Her recent book (co-authored with Blackburn), "The Telomere Effect: The New Science of Living Younger," is a New York Times bestseller in the science category.
"We can increase our healthspan dramatically," she told PBS Next Avenue. "We can reduce the drawn out disease-related decline that many endure in our elderly years, and transform this precious stage of life into one of thriving. Science now shows that we have all the ingredients to do this — by reducing toxic stress, improving nutrition and activity and investing in social connectivity and life purpose. This is what makes our cells happy, our minds and bodies resilient and healthy."
---
About UCSF Psychiatry
The UCSF Department of Psychiatry and the Langley Porter Psychiatric Institute are among the nation's foremost resources in the fields of child, adolescent, adult, and geriatric mental health. Together they constitute one of the largest departments in the UCSF School of Medicine and the UCSF Weill Institute for Neurosciences, with a mission focused on research (basic, translational, clinical), teaching, patient care and public service.
UCSF Psychiatry conducts its clinical, educational and research efforts at a variety of locations in Northern California, including UCSF campuses at Parnassus Heights, Mission Bay and Laurel Heights, UCSF Medical Center, UCSF Benioff Children's Hospitals, Zuckerberg San Francisco General Hospital and Trauma Center, the San Francisco VA Health Care System and UCSF Fresno.
About the UCSF Weill Institute for Neurosciences
The UCSF Weill Institute for Neurosciences, established by the extraordinary generosity of Joan and Sanford I. "Sandy" Weill, brings together world-class researchers with top-ranked physicians to solve some of the most complex challenges in the human brain.
The UCSF Weill Institute leverages UCSF's unrivaled bench-to-bedside excellence in the neurosciences. It unites three UCSF departments—Neurology, Psychiatry, and Neurological Surgery—that are highly esteemed for both patient care and research, as well as the Neuroscience Graduate Program, a cross-disciplinary alliance of nearly 100 UCSF faculty members from 15 basic-science departments, as well as the UCSF Institute for Neurodegenerative Diseases, a multidisciplinary research center focused on finding effective treatments for Alzheimer's disease, frontotemporal dementia, Parkinson's disease, and other neurodegenerative disorders.
About UCSF
UC San Francisco (UCSF) is a leading university dedicated to promoting health worldwide through advanced biomedical research, graduate-level education in the life sciences and health professions, and excellence in patient care. It includes top-ranked graduate schools of dentistry, medicine, nursing and pharmacy; a graduate division with nationally renowned programs in basic, biomedical, translational and population sciences; and a preeminent biomedical research enterprise. It also includes UCSF Health, which comprises top-ranked hospitals – UCSF Medical Center and UCSF Benioff Children's Hospitals in San Francisco and Oakland – and other partner and affiliated hospitals and healthcare providers throughout the Bay Area.