By Kaiser Permanente Division of Research News Services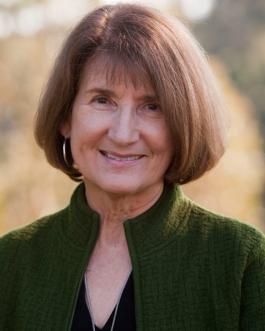 In the first trial of an intervention focused on increasing alcohol and drug treatment patients' engagement in their own health care, researchers found that the patients who received the full course of intervention sessions had greater involvement in managing their health and health care, as well as higher abstinence rates and longer treatment retention. The study was published online June 22 in JAMA Psychiatry.
The intervention, known as LINKAGE, is innovative in its use of electronic health records and patient portals to engage patients in health education and prevention and facilitate communication with their medical providers.
"Patients with alcohol and other drug use disorders have high rates of medical and psychiatric conditions and complex treatment needs. They often rely on emergency services, and seldom use preventive services even when they have health insurance," said lead author Constance M. Weisner, DrPH, professor of psychiatry at the University of California, San Francisco and chief of Behavioral Health and Aging at the Kaiser Permanente Northern California Division of Research.
"Building on research on other health conditions that shows higher patient engagement levels are associated with better self-management, we hypothesized that the LINKAGE intervention would do the same for alcohol and drug treatment patients, and improve their outcomes," Weisner added.
The study, conducted at the Kaiser Permanente Northern California San Francisco outpatient addiction treatment clinic, enrolled 503 participants and assigned them to either usual care or the LINKAGE intervention. More than half the treatment patients enrolled were diagnosed with co-occurring psychiatric conditions.
Participants in both arms received standard treatment, including medical exams, detoxification, therapy groups, individual counseling, and 12-step meetings.
LINKAGE participants received group sessions focusing on how health care is related to overall health, accessing and engaging with health care, and improving communication with physicians. Usual care medical education sessions focused on alcohol- and drug-associated medical and psychological problems.
LINKAGE participants were taught patient portal skills such as using secure email, viewing lab tests and medical information, and using preventive services. They also practiced skills necessary for collaborative communication with health providers and were offered a psychologist-facilitated telephone appointment, a facilitated secure email, or help in preparation for an in-person visit with their primary care physician to discuss their addiction and treatment, health concerns, and ongoing care.
LINKAGE participants had significantly more patient portal use during both the intervention period and through the 6-month follow-up period. Compared to those in usual care, LINKAGE participants showed more than a 50 percent increase in average log-in days to the patient portal and across types of portal use. LINKAGE participants also had twice the odds of having talked to their physician about alcohol and drug problems outside of the treatment program. Participants with psychiatric conditions had findings similar to the full sample, indicating that the intervention was also beneficial in engaging patients with complex needs.
Among LINKAGE participants, those who received all six intervention sessions had higher patient portal use than those receiving fewer. They also had higher alcohol abstinence rates — 83.7 percent vs. 71.7 percent, total abstinence rates — 77.6 percent vs. 65.4 percent, and longer stays in treatment — 103.8 vs. 60.4 days.

Other authors of the study include Stacy A. Sterling, DrPH; Felicia W. Chi, MPH; Yun Lu, MD, MPH; Thekla B. Ross PsyD; Sabrina B. Wood; and Agatha Hinman of the Kaiser Permanente Northern California Division of Research; Derek Satre, PhD, of the Kaiser Permanente Northern California Division of Research and the UCSF Department of Psychiatry; and David Pating, MD, of the Chemical Dependency Recovery Program, Kaiser Permanente San Francisco Medical Center.
The study was supported by a grant (P50 DA009253) from the National Institute of Drug Abuse.
Further coverage
About UCSF Psychiatry
The UCSF Department of Psychiatry and the Langley Porter Psychiatric Institute are among the nation's foremost resources in the fields of child, adolescent, adult, and geriatric mental health. Together they constitute one of the largest departments in the UCSF School of Medicine and the UCSF Weill Institute for Neurosciences, with a mission focused on research (basic, translational, clinical), teaching, patient care, and public service.
UCSF Psychiatry conducts its clinical, educational, and research efforts at a variety of locations in Northern California, including UCSF campuses at Parnassus Heights, Mission Bay, and Laurel Heights, the UCSF Medical Center at Mt. Zion, Zuckerberg San Francisco General Hospital and Trauma Center, the San Francisco VA Health Care System, and UCSF Fresno.
About the UCSF Weill Institute for Neurosciences
The UCSF Weill Institute for Neurosciences, established by the extraordinary generosity of Joan and Sanford I. "Sandy" Weill, brings together world-class researchers with top-ranked physicians to solve some of the most complex challenges in the human brain.
The UCSF Weill Institute leverages UCSF's unrivaled bench-to-bedside excellence in the neurosciences. It unites three UCSF departments—Neurology, Psychiatry, and Neurological Surgery—that are highly esteemed for both patient care and research, as well as the Neuroscience Graduate Program, a cross-disciplinary alliance of nearly 100 UCSF faculty members from 15 basic-science departments, as well as the UCSF Institute for Neurodegenerative Diseases, a multidisciplinary research center focused on finding effective treatments for Alzheimer's disease, frontotemporal dementia, Parkinson's disease, and other neurodegenerative disorders.
About UCSF
UC San Francisco (UCSF) is a leading university dedicated to promoting health worldwide through advanced biomedical research, graduate-level education in the life sciences and health professions, and excellence in patient care. It includes top-ranked graduate schools of dentistry, medicine, nursing and pharmacy; a graduate division with nationally renowned programs in basic, biomedical, translational and population sciences; and a preeminent biomedical research enterprise. It also includes UCSF Health, which comprises two top-ranked hospitals, UCSF Medical Center and UCSF Benioff Children's Hospital San Francisco, and other partner and affiliated hospitals and healthcare providers throughout the Bay Area.