A capacity crowd filled the Fisher Banquet Room at the UCSF Mission Bay Conference Center on Friday, January 29, 2016 for a special day-long seminar course celebrating the 20th anniversary of the UCSF Child Trauma Research Program (CTRP).
"Attachment in Trauma in Early Childhood: Embracing the Family in Clinical Practice, Research, and Public Policy" featured national and international figures in the field such as the University of South Florida's James McHale, PhD, and the University of Haifa's David Oppenheim, PhD. Speakers from UCSF included Miriam Hernandez Dimmler, PhD; Ken Epstein, PhD, LCSW; Chandra Ghosh Ippen, PhD; and Matthew W. State, MD, PhD, as well as alumna Allison Yuri Iwaoka-Scott, MD, and CTRP director Alicia Lieberman, PhD, and John Sikorski, MD, served as co-chairs for the course.
Lieberman recognized for lifetime of work by San Francisco officials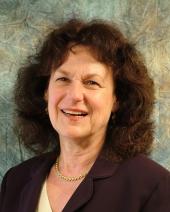 CTRP director Alicia Lieberman, PhD, was also honored by local government agencies for her work with the program and contributions to the field.
Lieberman received a Certificate of Honor from the City and Country of San Francisco Board of Supervisors for her "extraordinary contributions to end the effects of domestic violence on children and families." She was also recognized as a Public Health Hero by the San Francisco Department of Public Health for "lifetime achievement" and "selfless work on behalf of children and families from diverse ethnic and cultural origins in the public sector" having "local, national, and international impact."
In addition, Supervisor Mark Farrell shared a resolution declaring January 29, 2016 as
Child Trauma Awareness Day
in the City and Country of San Francisco in recognition of CTRP "marking its 20th year of shifting the cycle of violence for families in San Francisco and around the world" and Lieberman's "30-year tenure… [pioneering] mental health treatment for young children exposed to domestic violence and other traumatic life events."
Below are a few pictures from the event. To view more photos,
visit our Flickr site
.