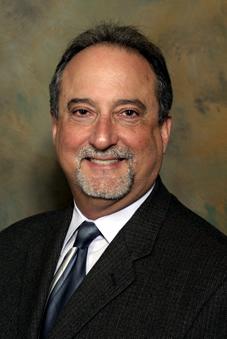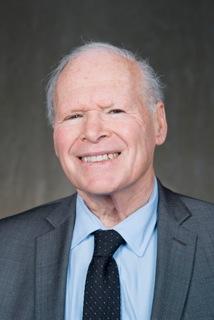 School of Medicine Dean Talmadge E. King, Jr., MD, announced today that Mel Blaustein, MD, and Owen Wolkowitz, MD, have been selected as the recipients of the 2016 J. Elliot Royer Award in Psychiatry. The honor, which includes a substantial cash prize, is awarded to two psychiatrists every other year—an academic psychiatrist and a community-based practitioner. Both will be formally presented with their awards later this fall.
The Royer Award for Excellence in Academic Psychiatry was awarded to Owen Wolkowitz, MD, professor in residence in the Department of Psychiatry, co-director of the UCSF Depression Center, and a founding member of the National Network of Depression Centers. Wolkowitz has had an outstanding career as a biological psychiatrist focusing on mood and anxiety disorders, having been continuously involved in clinical-translational research, treatment, and education for over 30 years, with particular expertise in the mechanisms of stress-related mental illnesses and novel mechanism-based treatments. Together with Elizabeth Blackburn, PhD, and Elissa Epel, PhD, he was among the first investigators to document accelerated telomere attrition in chronic depression. Wolkowitz has been a major contributor to the scholarly literature, having published over 200 peer-reviewed articles, as well as countless abstracts and presentations at national and international conferences. He is recognized not only as a leading clinician scientist, but also as an outstanding and dedicated teacher and mentor, clinician, and advocate for those with severe and chronic mental illness.
The Royer Award for Excellence in Community Psychiatry was awarded to Mel Blaustein, MD, in recognition of his major contributions over the last 41 years to community psychiatry in the Bay Area. He is the medical director and chair of Psychiatry at St. Francis Memorial Hospital and served as president of the Psychiatric Foundation of Northern California for 14 years, where he helped generate significant funding for the homeless mentally ill. Throughout his long career, he has been committed to helping the most severely affected patients. Among his many accomplishments was acting as a leading figure in gaining approval for a suicide barrier for the Golden Gate Bridge, the primary suicide site in the world, capping an effort stretching over seven decades. Blaustein played a leading role in organizing families of individuals who committed suicide, the mental health community, the public, and members of the San Francisco Board of Supervisors to make the barrier a reality. For his work on the bridge project, he received the Lifesaver Award from the American Foundation for Suicide Prevention.
About UCSF Psychiatry
The UCSF Department of Psychiatry and the Langley Porter Psychiatric Institute are among the nation's foremost resources in the fields of child, adolescent, adult, and geriatric mental health. Together they constitute one of the largest departments in the UCSF School of Medicine and the UCSF Weill Institute for Neurosciences, with a mission focused on research (basic, translational, clinical), teaching, patient care, and public service.
UCSF Psychiatry conducts its clinical, educational, and research efforts at a variety of locations in Northern California, including UCSF campuses at Parnassus Heights, Mission Bay, and Laurel Heights, the UCSF Medical Center at Mt. Zion, Zuckerberg San Francisco General Hospital and Trauma Center, the San Francisco VA Health Care System, and UCSF Fresno.
About the UCSF Weill Institute for Neurosciences
The UCSF Weill Institute for Neurosciences, established by the extraordinary generosity of Joan and Sanford I. "Sandy" Weill, brings together world-class researchers with top-ranked physicians to solve some of the most complex challenges in the human brain.
The UCSF Weill Institute leverages UCSF's unrivaled bench-to-bedside excellence in the neurosciences. It unites three UCSF departments—Neurology, Psychiatry, and Neurological Surgery—that are highly esteemed for both patient care and research, as well as the Neuroscience Graduate Program, a cross-disciplinary alliance of nearly 100 UCSF faculty members from 15 basic-science departments, as well as the UCSF Institute for Neurodegenerative Diseases, a multidisciplinary research center focused on finding effective treatments for Alzheimer's disease, frontotemporal dementia, Parkinson's disease, and other neurodegenerative disorders.
About UCSF
UC San Francisco (UCSF) is a leading university dedicated to promoting health worldwide through advanced biomedical research, graduate-level education in the life sciences and health professions, and excellence in patient care. It includes top-ranked graduate schools of dentistry, medicine, nursing and pharmacy; a graduate division with nationally renowned programs in basic, biomedical, translational and population sciences; and a preeminent biomedical research enterprise. It also includes UCSF Health, which comprises two top-ranked hospitals, UCSF Medical Center and UCSF Benioff Children's Hospital San Francisco, and other partner and affiliated hospitals and healthcare providers throughout the Bay Area.