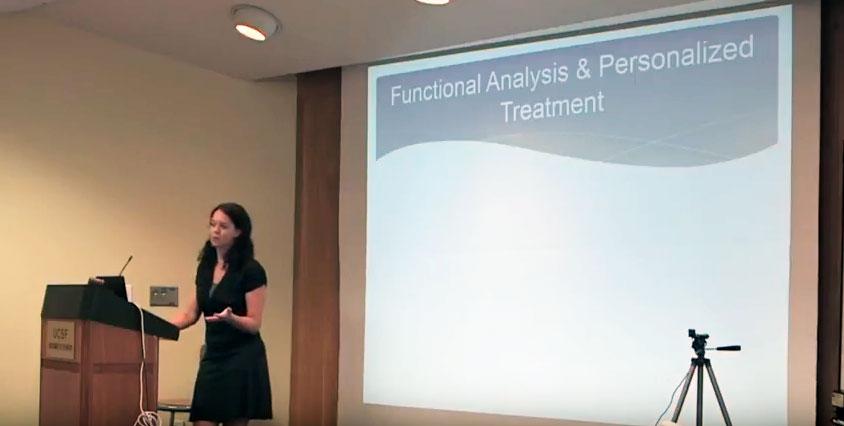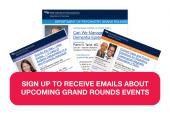 The UCSF Child and Adolescent Psychiatry Grand Rounds series (course number MGR20005) seeks to promote excellence and quality in clinical care; introduce clinicians to recent advances in medical care; provide updates on scientific advances that affect the practice of medicine; and provide a forum for discussion of topics that strengthen the relationship of child and adolescent psychiatry to the broader community.
Events are held on Wednesdays from noon–1:00 p.m. at rotating sites, with live simulcasts available for viewing at other locations. Click on a date below for speaker details, learning objectives, simulcast locations, and more information. These events are for professional audience members only.
2019-2020 Child and Adolescent Psychiatry Grand Rounds

 

Date

Speaker(s)

Topic

Location/Archive*

09/11/19
Emily Tejani, MD
Wax, Vape Pens, and Plain Old Flower: How Child Psychiatrists Can Engage Adolescent Marijuana Users
Video
09/18/19
Daniel Macallair
Institutionalization in Juvenile Justice and the Challenge of Reform
Video
09/25/19
Linda Pfiffner, PhD
Psychosocial Treatment for ADHD: Past, Present, and Future
-
10/09/19
Sabrina Darrow, PhD
Building a Program of Research to Improve Services for Youth Struggling With Depression, Anxiety, and Suicide
Video
10/23/19
Sepehr Aziz, DO
Clinical Case Conference
Catatonia in Autism, a Review: Prevalence, Assessment, and Treatment
-
10/30/19
Margareth Del Cid, PhD, MS
When Curiosity Kills Inequity: Using Cultural Humility to Address Behavioral Health Disparities in Underserved Populations
Video
11/13/19
Ryan Rampersaud, MD, PhD
Clinical Case Conference
Delusion or Obsession: Understanding Insight in Patients With OCD
Video**
11/20/19
Sita Patel, PhD
Understanding and Supporting the Mental Health Needs of Newcomer Immigrant Youth and Families
Video
12/11/19
J. Jessie Rose Cohen, LCSW
Supporting Gender-Expansive, Transgender, and Nonbinary Identified Children and Youth and Their Families
Video
12/18/19
Jacqueline Penn, DO
Clinical Case Conference
It's a Two-Way Street: Understanding and Treating Mood Disorders in Mother-Child Dyads
-
01/15/20
Yiran Ge, MAP
Seeds in Spring: Some Thoughts After Learning DBT as a Visiting Scholar
-
01/22/20
Brittany Chambers, PhD
Institutional and Structural Racism: Implications for Child and Adolescent Health
Video
01/29/20
Siya Mehtani, DO
Anna Swan, PhD
Clinical Case Conference
More Than Quiet: Selective Mutism, Current Understanding, and Practices for Evaluation and Treatment
-
02/12/20
Julianna Deardorff, PhD
Effects of Adversity on the Mental Health of U.S.-Born Mexican American Youth
Video
*- Certain presentations may not be recorded, either at the request of the speaker or due to technical issues.
**- This video contains restricted content and requires a valid UCSF MyAccess login to view.