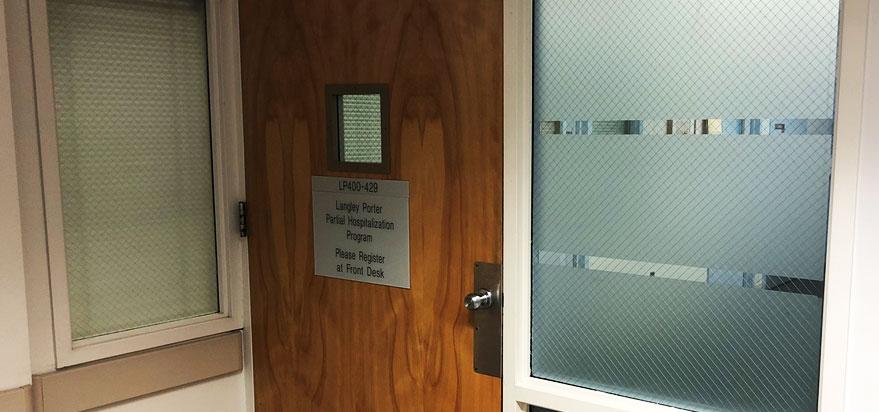 On your first day in either PHP or IOP, please arrive to the first floor front desk at Langley Porter by 9:30 a.m., as you may be asked to complete a number of registration and assessment forms. On subsequent days, you should arrive at 9:45 a.m. to register and pay any co-payment due for that day.
Co-payments can be paid with a credit card, debit, money order, or personal check. We do not accept cash payments. Checks and money orders should be made out to "UC Regents." If paying your share of the fees poses a hardship, the university can arrange a payment plan for you. Please ask the registration staff if you would like more information.
Please check in at the first floor front desk every day you attend our program. Check in even if you have no co-payment.
Upon starting the program, you will meet with your assigned psychiatrist and primary clinician for your admission evaluations. Your primary clinician will orient you to the program and will be your point of contact for all questions regarding your stay. They will also see you for individual therapy and coordinate your discharge planning, however, it is important to keep in mind that this is a group-based program and you will primarily attend groups.
First days can be overwhelming, so please do not hesitate to speak to any of our staff about any questions or concerns you may have.