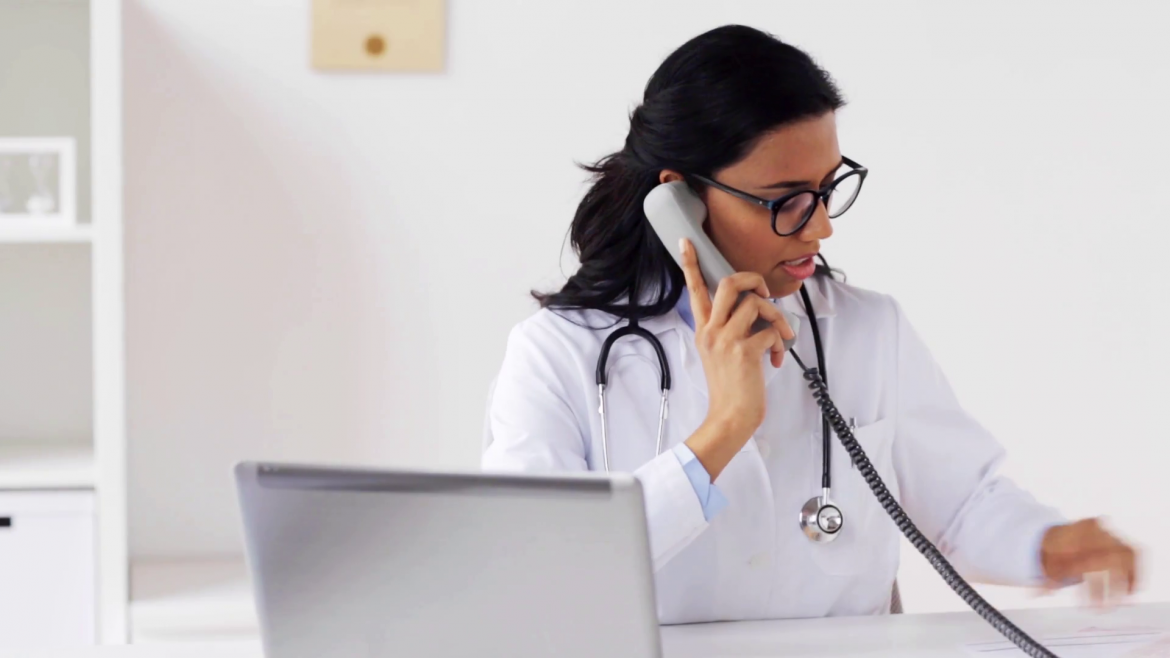 The Child and Adolescent Psychiatry Portal (CAPP) is a UCSF Benioff Children's Hospitals program designed to increase the availability of child psychiatry consultation, to local primary care providers (PCPs). CAPP provides real-time, peer-to-peer child psychiatry consultation by phone to enrolled PCPs who need consultative advice for youth (up to age 21) with behavioral health concerns.
The goal of CAPP is to meet the needs of pediatric primary care practices serving as front-line care providers for mental health and to improve access to behavioral health treatment in many of our communities.
What services does CAPP provide PCPs?
Telephone consultation between PCP and CAPP psychiatrist to offer case-specific guidance on screening, assessment, diagnosis, treatment planning, and access to resources and referrals.
Increase PCPs' knowledge and comfort with mental health screening, diagnosis, and treatment through consultation and resources on our website.
Continuing medical education programming events for PCPs, in order to improve their knowledge and comfort in managing pediatric mental health conditions.
 
How to enroll
Enrollment is for UCSF-affiliated primary care programs. There is no fee.
CAPP program regional team members will come to your primary care practice and provide you and your staff an orientation to the consultation program. They will explain the program, how to access services, answer questions, and discuss expectations.
At the end of this visit, providers will fill out enrollment forms to enroll in the program.

Once your practice is enrolled in CAPP, your PCPs will be able to consult by telephone with CAPP psychiatrists.
 
Our team
Chuan-Mei Lee, MD
Nathan Phillip, MPH, project coordinator
Michelle Riederer, MD
Lauren Schumacher, MD
Petra Steinbuchel, MD
Ho-Hui Wang, MD
Jaquara Swain, office associate
Frequently asked questions
What kind of questions are appropriate for consultation through the Child and Adolescent Psychiatry Portal?
Enrolled practices use CAPP for a provider-to-provider (peer-to-peer) consultation. Phone inquiries are usually patient-specific, but can also be about any general question related to child psychiatry including screening, diagnosis and treatment planning, as well as general developmental and behavioral health concerns.
Common consultations involve questions surrounding: diagnostic clarification, formulation, treatment planning (including tips on psycho-education, collaboration with the family, psychotherapy and medications if warranted) and access to resources and referrals in the community. (Please review: Guidelines - Checklist for Consultation)
Can the consulting psychiatrist speak to the patient/family via phone or see them directly?
No. CAPP is a service which supports primary care providers. The intention of the portal is to improve the knowledge, skills and comfort level of PCPs in treating mild-to-moderate mental health disorders. If the condition is too severe or complex to be managed in primary care, then we can assist you in finding resources and referrals in the community. (Please refer to: Referral vs. Consultation).
Can the patient/family call the CAPP line?
No. CAPP is a service which supports primary care providers in managing the mental health care of the patient. If you have questions about resources or information to provide for a family, we may be able to assist in pointing you to those resources.
Does the patient/family need to consent before I call the CAPP line? Need to clarify with legal
No. Provider-to-provider consultation is covered under the Health Insurance Portability and Accountability Act. Since there is no direct clinical care between the consulting psychiatrist and the patient/family, no payment or financial consent is required.
Do CAPP psychiatrists prescribe medications?
Not directly to the patient, but in response to your consultation question(s), CAPP psychiatrists may recommend medication as part of an overall recommended treatment plan.
I need help referring my patient to mental health care. Can you help?
Yes. After gathering the pertinent clinical information, our consulting psychiatrist may be able to suggest resources and referrals for care.
My patient is in crisis. Can you help?
CAPP is not intended to be an emergency consultation or crisis line. If the patient is experiencing an emergency, call 911 and send the patient to the nearest emergency room.
For additional support in the setting of crisis, consider reaching out to:
National Suicide Hotline: 1-800-273-8255
California Youth Crisis Line (for youth 12+): 1-800-843-5200
County Crisis Line
 
Links
CAPP background
Access to child psychiatry has been a significant problem nationwide for years, as documented in the Surgeon General's report of 2000. Meanwhile, 1 in 5 youth experience a significant mental or behavioral health problem, and primary care providers are often at the front lines of initially screening, assessing and treating these disorders, even though they may not feel completely prepared to do so. Our program has been modeled after similar programs which now exist in over 30 states nationwide, in order to meet the needs of pediatric primary care practices as front-line care providers for mental health, and to improve broad-reaching access to behavioral health care.
Legal disclaimer: UCSF Benioff Children's Hospital Child and Adolescent Psychiatry Portal (CAPP) Program can provide informal consultation between a child and adolescent psychiatrist and primary care provider. However, the consultation will not include chart review, or face-to-face evaluation of a patient or family. Thus, consultation and guidance will be based only on information provided by the primary care provide and does not supplant direct face-to-face evaluation or treatment with a mental health care provider.