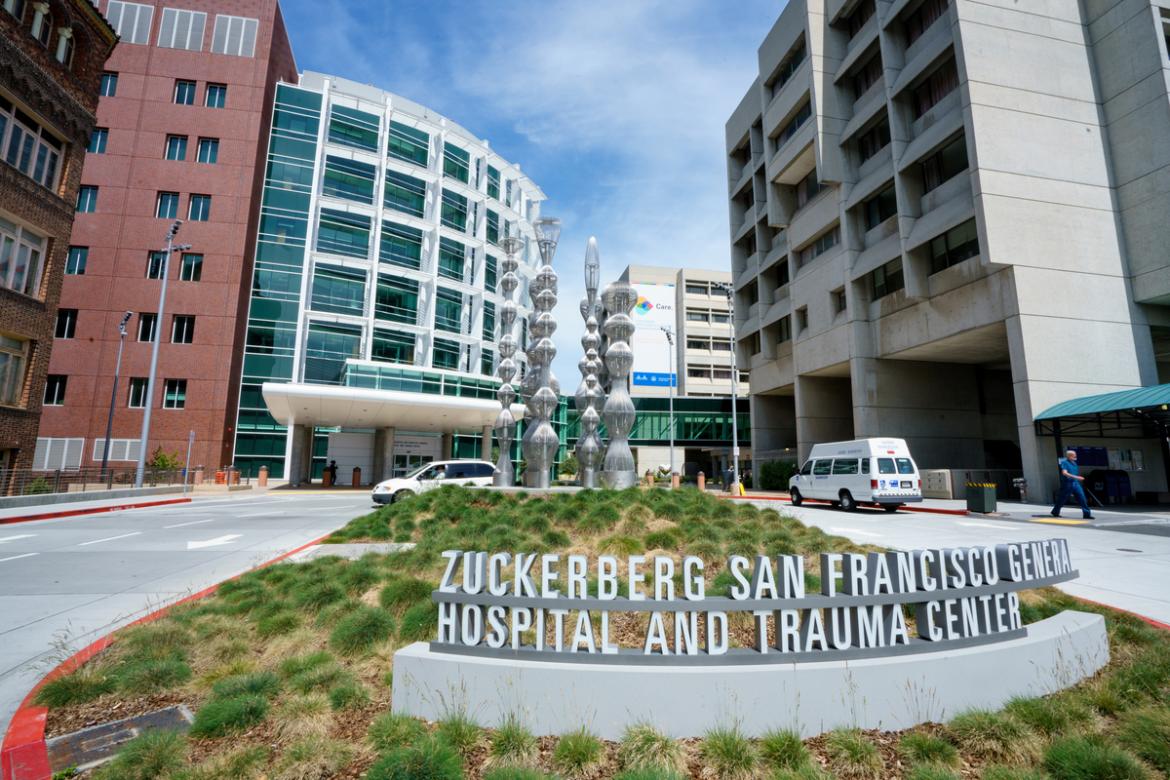 Zuckerberg San Francisco General Hospital and Trauma Center (ZSFG) and the UCSF Department of Psychiatry invite applications for the Chief of Psychiatry at ZSFG and Vice Chair for ZSFG, UCSF Department of Psychiatry. This is a full-time position and will be filled at a rank commensurate with experience and in the appropriate faculty series.
Qualifications
MD or equivalent, board certified in psychiatry, and licensed to practice medicine in California at the time of appointment
Demonstrated leadership experience in complex clinical systems and administration of a complex organization
Demonstrated cultural competence in working with underserved and culturally diverse trainee and patient populations
Knowledge or experience in working with public health/public sector behavioral health services
Established record of skilled clinical, educational, and/or research program development and leadership
Knowledge or experience in a leadership role in an academic environment, including familiarity with academic personnel and faculty with primary research careers
Knowledge or experience in the provision of psychiatric services in an acute general hospital setting
Demonstrated knowledge of working with community-based services to treat a diverse patient population
 
Responsibilities
Develop, integrate and oversee education, research, clinical services, and community based behavioral health programs in psychiatry at Zuckerberg San Francisco General Hospital and Trauma Center, a major teaching hospital of the University of California, San Francisco
Play a key role in the UCSF Department of Psychiatry, working with the leadership team across all of the departmental sites to advance the core departmental missions of providing outstanding clinical services, developing and leading world-class research and training programs, and serving the San Francisco and broader Bay Area communities
Lead the psychiatric clinical service in six divisions:

Acute and Emergency Services
Behavioral Health/Neuropsychology
Substance Abuse and Addiction Medicine
Alliance Health Project
Citywide Case Management
Trauma Recovery Services

Collaborate with the UCSF Department of Psychiatry's Vice Chair for Child Psychiatry to lead clinical care, research and training in the Division of Infant, Child and Adolescent Mental Health at ZSFG
Work closely with the UCSF Chair of Psychiatry and other departmental and institutional leaders to advance departmental missions through promoting philanthropy
Collaborate closely with the San Francisco Department of Public Health
Direct an operational budget of $56M, which includes affiliation agreements and contracts with the City and County of San Francisco, as well as sponsored research
Provide direct teaching, supervision and support of education innovations in clinical and research educational programs for medical students, residents, psychology interns, and postdoctoral fellows in a variety of disciplines
 
Please apply online at aprecruit.ucsf.edu/apply/JPF02101.
Information about UCSF at Zuckerberg San Francisco General Hospital and Trauma Center, and the UCSF Department of Psychiatry are available at sfgh.ucsf.edu and psych.ucsf.edu.
UCSF seeks candidates whose experience, teaching, research, or community service has prepared them to contribute to our commitment to diversity and excellence. The University of California is an Equal Opportunity/Affirmative Action Employer. All qualified applicants will receive consideration for employment without regard to race, color, religion, sex, sexual orientation, gender identity, national origin, disability, age or protected veteran status.