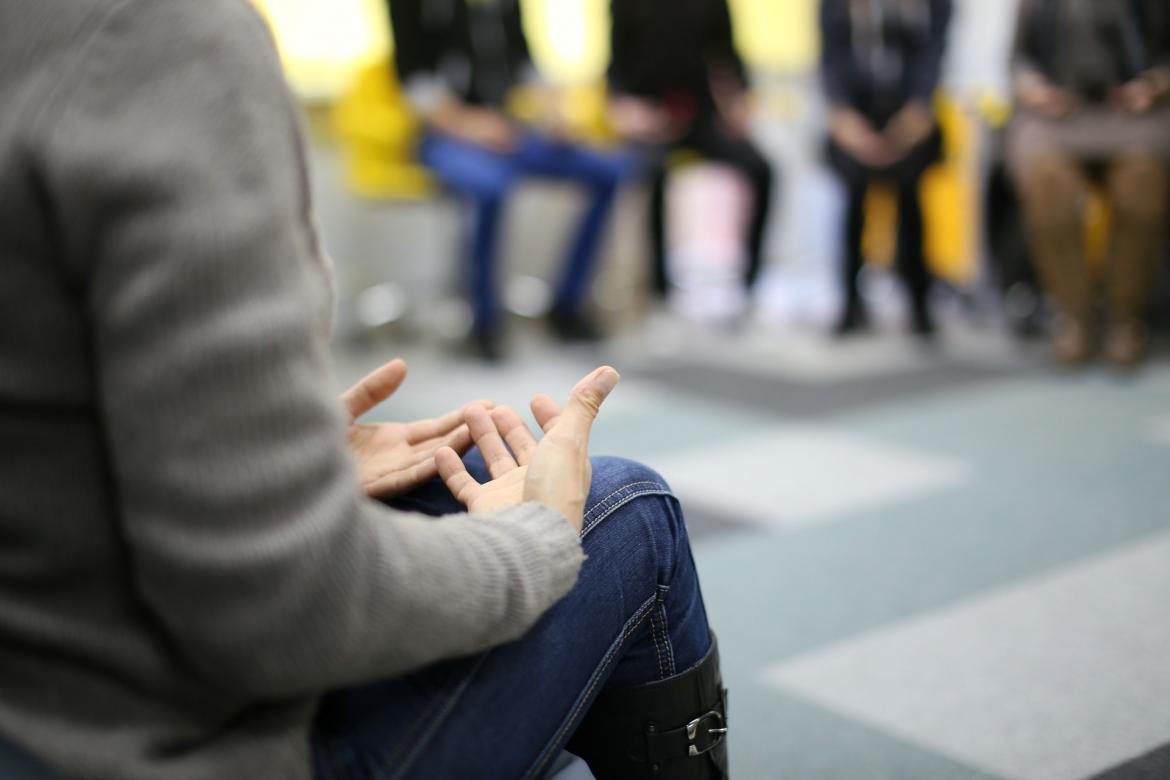 Psychotherapy group
The purpose of this group is further to prepare for mindfully approaching the full day with presence and purpose. Group begins with a mindfulness exercise and a review of the day's schedule and skill focus, followed by a brief structured check-in. Following check-in, there may be time for group discussion regarding common themes that have been raised, focusing on how one can use dialectical behavior therapy (DBT) skills to address problems in living.
Skills groups
Each group focuses on learning different therapeutic skills, coping strategies, and concepts to help reduce your psychiatric symptoms.
Examples include:
Helping you balance your emotions, thoughts, and behaviors
Increasing your ability to be present in the moment
Increasing your capacity to accept things as they are without judgment
Improving your ability to cope with emotional pain and experience increasing positive emotional experiences in your life
Learning crisis management skills
Developing and/or improving relationships and communication skills
 
Other groups
You will attend other groups in the program. These include:
Medication Group: This group provides you with an opportunity to learn and problem-solve regarding various medications, as well as discuss a wide range of other issues relevant to your psychiatric care including diagnosis, treatment, hospitalization, stigma, and other important issues with one of our psychiatrists.
Week in Review, Weekend Planning, and Working Toward Change: The last day of each week features two groups which are devoted to a discussion and overview of the skills covered that week (especially those skills which are of special importance in your treatment) and to either developing a specific plan for your activities and safety over the weekend or continued work on sustaining the change implemented during treatment.
 
Expectations for group participation
Some ground rules for groups are:
Arrive on time for the start of the program day. Please review previous punctuality section, this is an important treatment issue. Please schedule personal appointments outside of treatment hours. If you will be arriving late or will be absent from any scheduled treatment day, please call your assigned Primary Clinician or leave a message at the mainline (415) 476-7400 as soon as possible. Given the nature of the program, a welfare check may be initiated for no-call/no-shows.
Participate to the best of your ability. You can decline to talk but we encourage you to participate even when you don't want to—this is practicing opposite action and is one way people get better.
No verbal abuse or physical threats/violence. This is grounds for immediate dismissal from the program.
No acts of theft. This is grounds for immediate dismissal from the program. Please note that this is an open building and we cannot be responsible for lost or stolen goods. Please keep your personal belongings with you.
No drugs or alcohol. We encourage you to abstain from all drugs and alcohol and while you are in the program. This will help ensure your assessment, treatment, and long-term planning is based on the clearest view of yourself and your situation.
All cell phones must be turned off while in groups. Groups should be as free of distractions as possible.
Maintain the confidentiality of your peers. If it is said here, seen here, heard here, then keep it here.
No romantic or financial involvements with other participants while you are in the program. We encourage you to get to know your peers, as the feedback and support from other participants can be an important part of your treatment. At the same time, romantic and/or financial relationships within a group therapy process tend to interfere with treatment. When these relationships develop during treatment, the strong emotions that naturally develop cannot be adequately dealt with in the groups, and the safety of the groups is diminished for all the participants.
No fragrances. Be aware that there are people who are sensitive to fragrances. Persons attending groups are requested to refrain from using perfume or cologne for the comfort of other participants. The group rooms are closed environments and strong smells are not easily dissipated.